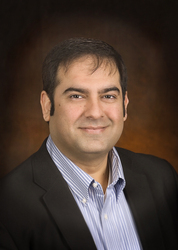 Tony has been a pioneer in creating technology-driven marketing solutions that deliver measurable results for our clients
Overland Park, KS (Vocus) February 4, 2010
BKV leadership today announced that Tony Ali has been promoted to senior vice president and chief technology officer at the marketing agency.
"Tony has been a pioneer in creating technology-driven marketing solutions that deliver measurable results for our clients," said Kelley Haas, chairman, BKV. "With a central role in new business as well as client service, Tony's leadership will ensure that we continue to produce innovative technology strategies that help our clients exceed their marketing goals."
Ali's responsibilities include providing the overall vision and leadership for all information technology initiatives, including search and interactive as well as Conduit™ (ConduitOnline.com), BKV's proprietary Marketing Asset Management (MAM) tool. He began his career with the agency in 1998 as a programmer, advancing into positions of increasing responsibility before assuming his current role. Ali leads the BKV technology team in creating applications for clients, defining functionality requirements and ensuring quality, reliability, maintainability and efficiency of code. His previous professional experience included development in PowerBuilder and Visual Basic, as well as working with UNIX and Sybase designing and documenting processes.
Ali has been a critical part of the strategy and implementation teams on a number of key accounts at BKV, including EMBARQ, Daimler Trucks North America, Caterpillar, John Deere and B. E. Smith.
About BKV
Established in 1981, BKV is a marketing and interactive agency specializing in helping marketers meet business goals with strategies that generate leads, convert those leads into sales and finally, into established and loyal relationships. The company uses a combination of traditional and new media along with high performance creative and strategies that ensure we're driving response while measurably growing clients' brands and sales. With offices in Atlanta and Kansas City, BKV serves local, national and international clients and is a member of the ICOM Agency Network, a professional association of marketing and advertising agencies from all over the world. For more information, visit http://www.bkv.com.
###