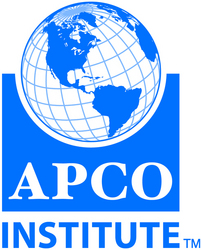 Our dispatchers no longer have to listen helplessly to an 18-month-old child choking on a piece of paper; now they can do something.
Daytona Beach, Fla. (Vocus) February 4, 2010
Following a recent story on the Today Show that highlighted the importance of training for 9-1-1 calltakers, the APCO Institute reminds public safety agencies of its life-saving Emergency Medical Dispatch (EMD) Program.
"The public expects 9-1-1 telecommunicators to be prepared for the unexpected," APCO International President Richard Mirgon said. "APCO Certified Emergency Medical Dispatchers are ready for medical emergencies and have the skills to assist citizens through life threatening situations until paramedics arrive."
Based on the National Highway Traffic Safety Administration (NHTSA) National Standard Curriculum for EMD, the APCO EMD Program incorporates all of the current American Society for Testing and Materials (ASTM) International guidelines in a cost-effective package tailored to individual agency's needs. The locally controlled program provides comprehensive advanced dispatch training both in-person and online and offers agencies customized EMD Guidecards and the Multi-purpose Emergency Dispatch System (MEDS™) customized software program.
"The APCO EMD program has increased employee morale and we have had two life-saving awards this year," Culpeper County (Va.) Public Safety Communications Center Training Coordinator and APCO EMD User Nicola Tidey said. "Our dispatchers no longer have to listen helplessly to an 18-month-old child choking on a piece of paper; now they can do something."
About APCO Institute
APCO Institute, a subsidiary of the Association of Public-Safety Communications Officials International, is the premier organization addressing educational and certification needs of public safety communications agencies. The Institute offers a selection of affordable training and educational resources for public safety communicators throughout the United States and in the international arena. Instructional offerings range from first-line basic training to supervisory, and communication center management courses, technical testing, agency and agent certification, and Web Seminars addressing current public safety communications issues. APCO Institute offers several training options including certification programs through traditional classroom instruction and APCO Institute Online internet-based training. APCO Virtual College, a cooperative effort between APCO Institute and the Institute for Emergency Preparedness (IEP) offers a degree program in Public Safety Communications. APCO Virtual College is an internet-based distance learning academic program designed for, and directed specifically toward individuals in the public safety communication. For more information, visit http://www.apcoinstitute.org.
About APCO International
The Association of Public-Safety Communications Officials (APCO) International is the world's oldest and largest professional organization dedicated to the enhancement of public safety communications. APCO International serves the professional needs of its 15,000 members worldwide by creating a platform for setting professional standards, addressing professional issues and providing education, products and services for people who manage, operate, maintain and supply the communications systems used by police, fire and emergency medical dispatch agencies throughout the world. For more information, visit http://www.apcointl.org.
###