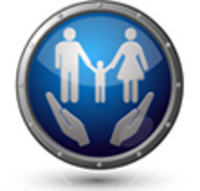 Too many companies are only out to make a sale without educating the consumer first – it should be the other way around!
Haymarket, VA (PRWEB) February 4, 2010
After more than 30 years in business and helping thousands of clients protect the future of their families, the Goldenzweig Financial Group has officially launched the most comprehensive online resource for term life insurance. Anything and everything a consumer needs to know about life insurance is available for review at no charge. There is never any sales pitch, and users can instantly compare life insurance rates with the best life insurance companies.
When consumers search for information on life insurance through search engines like Google, Yahoo, or Bing, they are bombarded with websites offering a quote for coverage, but no information on how to make the right choice to protect their family or their business, or whether they can even qualify for the rates they are shown.
TermInsuranceBrokers.com breaks the mold by allowing users to research and compare different types of life insurance on their own, with extended hours phone support and 24-hour online support. All quote requests are guaranteed to never be sold to any third party, and consumer information is always kept confidential.
From articles about the most basic form of term life insurance to high risk life insurance and advanced case design involving estate tax planning for high net-worth individuals, TermInsuranceBrokers.com has it all. According to Michael Goldenzweig, the principle of the firm, "We were simply amazed by the amount of misinformation about life insurance that is posted on websites all across the internet. Too many companies are only out to make a sale without educating the consumer first – it should be the other way around! Our clients have consistently suggested that we create our own website with honest, unbiased information that consumers everywhere can use with no hassles and without getting calls from 10 or 15 people about their information request. Given the personal nature of insurance, there is never any 'one-size-fits-all' product. We make it very clear that every product is not the perfect fit for every person – our goal is to help consumers understand what works best for their own personal needs, and guide them if they request our help."
TermInsuranceBrokers.com is fully owned and operated by the Goldenzweig Financial Group, based in Haymarket, Virginia. The firm specializes in Virginia life insurance, minimizing the Virginia Estate Tax through estate planning processes, and difficult high risk life insurance cases, but is also licensed in states all across the U.S. – they are happy to help anyone, no matter their location.
###