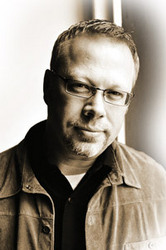 adventurers who value possibilities over limits, relationships over geographical proximity, stewardship over ownership, and collaboration over control
Newberg, Ore. (Vocus) February 4, 2010
George Fox Evangelical Seminary will host a seminar, "Technomadic: Mapping Our Way in an Unbounded World," with author and entrepreneur Joseph R. Myers from 9 a.m. to noon Tuesday, Feb. 16, at the seminary's Portland Center location.
The session, part of the seminary's Ministry in Contemporary Culture series, will discuss how technology and a nomadic culture have impacted the church's ability to build community in an age of "adventurers who value possibilities over limits, relationships over geographical proximity, stewardship over ownership, and collaboration over control," according to the seminary.
"It's aim is to explore the idea that business as usual no longer works, and that the cultural ideals we've taken for granted no longer apply," said Chuck Conniry, dean of the seminary.
The seminary is located at 12753 S.W. 68th Ave. in Portland. The seminar will be held in Room 155.
Myers is the owner of FrontPorch, a consulting firm that helps churches, businesses, and other organizations promote and develop community. He is also the author of "The Search to Belong" and "Organic Community."
Myers will lead three sessions: "Technomadic landscape: Locating ourselves in the human story," "Preparing ourselves for the new relationship era," and "Spiritual wisdom for the technomadic age."
Admission is $30 for individual registration, $25 for groups of two or more, and $20 for alumni or students. There will be an optional lunch discussion from noon to 1p.m. following the seminar that costs $10.
For more information and to register, visit seminars.georgefox.edu. Registrations are transferrable, but not refundable.
George Fox Evangelical Seminary offers a Doctor of Ministry (DMin) degree in leadership and spiritual formation, global missional leadership, and semiotics and future studies. Also offered is a Master of Divinity degree and Master of Arts degrees in theological studies, spiritual formation and ministry leadership. Students also may earn a certificate in spiritual formation and discipleship.
George Fox University is ranked by Forbes as one of the top 100 colleges in the country and highest among Christian colleges. George Fox is the only Christian university in the Pacific Northwest classified by U.S. News & World Report as a national university. More than 3,300 students attend classes on the university's campus in Newberg, Ore., and at teaching centers in Portland, Salem, and Redmond, Ore., and Boise, Idaho. George Fox offers bachelor's degrees in more than 40 majors, degree-completion programs for working adults, five seminary degrees, and 12 master's and doctoral degrees.
Contact:
Jean Oehm Borgman
George Fox Evangelical Seminary
503-554-6150
###