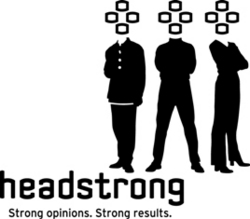 82% of surveyed CEOs reported that their organizations experienced data breaches in 2009*
New York, NY (PRWEB) February 4, 2010
According to a recent study by the Ponemon Institute, 82% of surveyed CEOs reported that their organizations experienced data breaches in 2009*. In the changing regulatory environment, the protection of client, employee and company data is gaining increasing priority in financial services firms. There is now a growing awareness in the industry of the risks associated with non-production (i.e. test) data. While several tools exist to help obfuscate test data, the implementation of a data masking program itself is fraught with challenges and risks. With significant experience in defining and implementing data protection programs, Headstrong and TowerGroup present a webinar on the challenges and best practices in implementing data masking programs at financial services firms.
The webinar will feature Richard Pool, Vice President - Headstrong, who has 23 years of experience in delivering IT Risk Management solutions to companies and Rodney Nelsestuen, Sr. Research Director, Financial Strategies & IT Investments - TowerGroup, an expert in the area of governance, risk management and compliance.
The webinar will discuss strategies and best practices to mitigate regulatory, fraud and reputation risk through the effective implementation of data masking program. Topics will include a review of the regulatory landscape, key implementation challenges and risks associated with data masking programs, and proven approaches designed to address these challenges and risks.
Date: Thursday, February 11, 2010
Time: 11:00 am – 12:00 pm EDT
Registration:http://www.headstrong.com/event/invite-datamasking.html
Cost: Free
*Source: "The Business Case for Data Protection" by Ponemon Institute
###