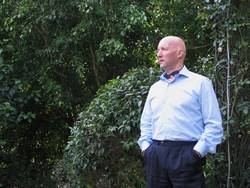 California (PRWEB) February 5, 2010
SORL Auto Parts, Inc., a leading manufacturer and distributor of commercial vehicle air systems as well as related auto parts in China, announced last month that its subsidiary, Ruili Group Ruian Auto Parts Co., Ltd., has been awarded the Chinese government's "High-Tech Enterprise" designation. The High-Tech Enterprise certificate is valid for three years and provides a reduced tax rate of 15% for years 2009 through 2011.
High-tech investor and founder of Voltage Capital Mouli Cohen voiced his support for the decision today in an interview.
"I am very pleased that SORL's technological innovations and the industry's leading technology have been recognized through this designation," Cohen said. "SORL will leverage the government's support to further enhance their technology and competitiveness to reinforce their leading position in the Chinese commercial brake systems market."
The High-Tech Enterprise evaluation is jointly conducted by the Ministry of Science and Technology, the Ministry of Finance and the Ministry of Taxation, and the designation is awarded to industry leaders with the most advanced technologies.
Cohen added that SORL ranks among the top 100 auto component suppliers in China, with a product range that includes 40 types of air brake valves and over 1000 different specifications. "As China's leading manufacturer and distributor of automotive brake systems and other related auto parts, SORL ranks first in market share in the segment for commercial vehicles weighing more than three tons, such as trucks and busses."
SORL has four authorized international sales centers in Australia, United Arab Emirates, India, and the United States, with additional offices slated to open in other locations in the near future.
About Mouli Cohen
Mr. Cohen is a successful entrepreneur who has founded and developed successful ventures in the biotechnology, high technology, digital media and entertainment sectors. He has balanced his success in business with extensive philanthropic activities. Over the years he has supported children's charities, food programs, medical research, and the arts as well as education projects both in the US and abroad.
# # #