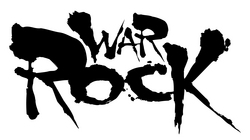 The Winter Olympics is a way to bring all our players together during this exciting celebration of War Rock's continued success
Irvine, CA (Vocus) February 5, 2010
War Rock, a premier FPS title of GamersFirst (http://www.gamersfirst.com), is partnering with PlaySpan to bring gamers the 2010 War Rock Winter Olympics, starting Friday February 5th.
In celebration of its 3rd Anniversary for War Rock, GamersFirst and PlaySpan team up once again to offer new Olympic events and full prize support. New this year is the XFire Live Broadcast, which will be occurring all weekend, with live chats hosted by GamersFirst personalities! The GamersFirst team will also be giving out additional prizes to players watching the Olympics on XFire including free Retail items, PlaySpan Ultimate Wallet Points and much more!
"The Winter Olympics is a way to bring all our players together during this exciting celebration of War Rock's continued success," says Chuck 'Nemico' Leonard, GamersFirst's Assistant Producer for War Rock. "With the recent introduction of Siege War and live X-Fire broadcasts of the Olympics, we have come up with some unforgettable in-game events and promotions!"
Community Website – http://www.WarRock.com
Facebook – http://www.facebook.com/WarRock
XFire Live Broadcast - http://www.xfire.com/live_video/G1WarRock/
XFire Community - http://www.xfire.com/communities/G1WarRock/
Twitter – @WarRock
About GamersFirst
GamersFirst is the leading Free2Play® MMO game publisher in the Western hemisphere. Serving over 28 million players, GamersFirst.com is where gamers gather to decide the price of the games they love to play–even when that price is "free." Powered by GamersFirst CONNECT; the end-to-end game publishing, game operations, rapid game deployment and game community platform made available to all of GamersFirst's Development Partners, GamersFirst.com features the hit MMO RPG and MMO FPS games War Rock, Knight Online, Sword of the New World and the future hits Parabellum, Victory, GoGoRacer and Taikodom. Read more about the company at http://www.GamersFirst.com/corporate/ and find all of their games at http://www.GamersFirst.com.
###