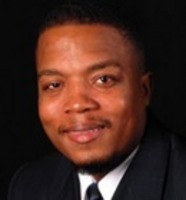 There are other sites that add on a Christian section. We being Christian ourselves take another approach and focus solely on this aspect of dating...
Charlotte, NC (PRWEB) February 8, 2010
DatingGodsWay.com is a Free personals website for Christian singles. The site brings together those who desire to be married. The fast growing site features a state of the art Mobile App. that can be accessed via many smart phones and cell phones. Free Compatibility updates allow members users to easily keep up with those who recently joined. The site also has a web design that has been complimented as being unisex and light on the eyes.
DatingGodsWay.com was created by Timothy Jones, the CEO of BliSs eNTERTAINMENT, a Christian entertainment company which since its 1999 inception has aimed at bettering the community. "Being happily married myself, I think once people learn how to date correctly, they can avoid many of the pitfalls couples make which seem to have them in divorce court before the ink on the marriage license dries," says Jones. "There are other sites that add on a Christian section. We being Christian ourselves take another approach and focus solely on this aspect of dating which I believe gives us an upper hand to those who are truly looking for something guidance. They not only have many candidates to choose from, they also have the education to make it work.
"I've spent a majority of my life helping at risk youth turn their lives around," Jones exclaims. "Anyone reading this can feel free to look on our parent company website, http://www.blissent.net, and see the video at the top right which shows how dedicated we are. With the marches against crime, three Free City Wide Youth Tours, free skating and more, I've giving so much of myself and my own finances to help others that often I've forgotten about self. This site, which in the near future will have an upgraded account for $9.99 monthly, will help generate funds to continue to care for my family and also do the outreaches that I love. My wife and I are also Gospel Artists and we record, promote and pay to advertise just to give our music away free at http://www.DJPlayme.com. I came from a family of 9 children and I know what its like to be less fortunate," Jones says. "Another thing that drives me is losing my 13 year old niece who was hit by a vehicle and killed on her way home from school. That and losing family and friends to senseless violence. I don't want to see another child die. I don't want to see another person die. The profits derived from DatingGodsWay.com will help in our fight against the violence."
At DatingGodsWay.com it is mandatory for new signups to upload a photo and for the main profile picture, no logos or random images are allowed. "We want this site to be one of quality. People come to meet other people not cartoon characters," Jones adds with a smile. "We also made it mandatory that 5 lines are written about themselves. It seems that too many people forget that its the first impression that counts and to simply tell others to 'Just Ask' usually gets them little to no feedback and we want them to have the best experience possible."
DatingGodsWay.com is also very adamant about the safety of its members, closely screening every profile that comes through the system before allowing full access to the site. Guests can browse new members up to 30 days back and view a video on the homepage.. Just about everything else is restricted to membership which is Free. Administration can ban the IP address of anyone who becomes troublesome to other members which makes the community safe and stress free.
Timothy states that he aims DatingGodsWay.com to be a household name among Christians with a reputation that is one of integrity, fun and community interaction. One way the interaction is encouraged is by Cash contests such as Blogging for Bucks. Jones welcomes any person or company who is looking to reach a diverse crowd of Christian singles to sponsor a Give-a-Way and says that any ideas can be sent via the contact form on the site or phoned in.
Media Contact:
Timothy Jones
media(at)datinggodsway(dot)com
http://www.DatingGodsWay.com
704-615-5457
###