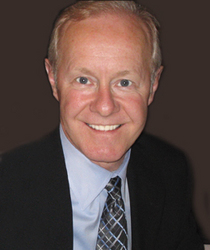 " ... an excellent, readable and highly intelligent account of chronic pain & fibromyalgia" Ronald Melzack, Ph.D.
London, Ontario, Canada (PRWEB) February 6, 2010
Just released, Unbelievable Pain Control: How to Heal and Recover from Chronic Pain and Fibromyalgia is a new book by Dr. Michael R. MacDonald. It is based on the growing scientific research in this field and on his 20+ years of experience. Over 90% of Dr. MacDonald's patients are people who live every day in pain.
Unbelievable Pain Control is a book written for both patients and professionals. It includes practical advice revealed through stories and explanations, up-to-date research findings, examples of an (unbelievable) doctor who undergoes surgery without anesthetic, doctors who live in pain, international organizations and a top ten list of amazing scientists doing pain research.
Population studies have estimated that 10-20% of people from around the world suffer from chronic or long-term pain. This estimate represents over 50 million people, at a cost to society of over 70 billion dollars, in North America alone. (Details from research studies are available from Media and Basic Facts links on the website http://www.UnbelievablePainControl.com)
The toll on individuals and their families is often overwhelming. Long-term pain can lead to significant stresses and losses related to work, income, family and marital relationships. For many individuals, almost all areas of life are affected. That is why psychologists such as Dr. MacDonald are called in to help.
Dr. Michael R. MacDonald, a psychologist practicing in London, has devoted his career to helping people with severe and disabling forms of chronic pain and fibromyalgia. He is well-known for his caring approach, his deep understanding of how chronic pain affects peoples' lives and for his work as an expert witness in court.
Unbelievable Pain Control is published by Michael Renford Books. This new company was set up by Dr. MacDonald to specialize in books to help people in pain.
If you would like more information about any of these topics, or to schedule an interview with Michael MacDonald, please call 519-660-8139 or email mmacdonald(at)renfordbooks(dot)com
# # #