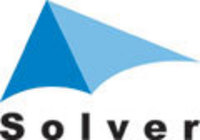 Los Angeles, CA (PRWEB) February 5, 2010
Microsoft, Solver and ProfitBase will host an event at the
Microsoft office in downtown Los Angeles this month on February 23rd from 9-11 am. Companies looking to improve Business Performance in today's tough economic times will be able to take advantage of this BI event and hear from the experts how they can leverage their existing investments in Microsoft technologies
Together Microsoft, Solver and Profitbase, will show how companies can improve performance in 2010 with smarter decisions and drive better decision making through familiar interfaces users work in everyday.
Topics will include:

How successful businesses are leveraging operational data to drive efficiency, capitalize on opportunities, and make better, faster, fact-based decisions.
How to leverage BI to help your company get things done quicker, with less expense.
How to deploy BI to every employee in the company and drive them to deliver results
And most importantly, how to leverage your existing investments in Microsoft technologies like Office suite, SQL Server and/or SharePoint
"We help companies to realize the full potential of the Microsoft Business Intelligence solutions while leveraging their existing Microsoft technology assets. It has been an amazing journey to see our clients drive performance by deploying Microsoft BI solutions quickly and out to everyone within the organization at an affordable price, "says Manish Bansal of Solver, Vice President of Sales, West.
To learn more about this event or to register, click on the link below: (Remember spaces are limited so register today!)
About Solver
Solver is Microsoft 2009 Business Intelligence Partner of the Year. They leverage Microsoft's market-leading business intelligence technology platform and complementary value added components such as BI360 live reporting and budgeting and Dashboards on Dynamics, building data warehouses, analytics and business monitoring solutions that transform an organization's strategy into actionable results.
About Profitbase
Profitbase 2009 leverages the power of Microsoft SQL Server 2005/2008 to deliver performance information to scorecard, dashboard, and reporting systems, like Microsoft SharePoint™ Server to provide decision-makers with one consolidated view of information enabling better, faster decisions.
###