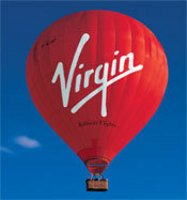 Whilst most surveys have traditionally examined budgetary spend, this survey aims to uncover more subjective attitudes
(PRWeb UK) February 5, 2010
UK based search marketing agency, Browser Media, has today launched a survey that aims to explore attitudes to search engine marketing (SEM) amongst online marketeers.
The survey is being conducted online at browsermedia.co.uk/survey and asks a series of questions to identify how organisations are embracing search engine marketing.
The Browser Media survey seeks to review how search marketing fits into overall marketing activity and explores experiences of outsourcing SEO or PPC.
Whilst most surveys have traditionally examined budgetary spend, this survey aims to uncover more subjective attitudes to search marketing and explore senior management's perception of search as a genuine activity.
Each participant completing the survey will be entered in to a prize draw for two champagne balloon flights from Virgin Balloons worth £598 and well as receiving a copy of the final report.
Browser Media founder, Joe Friedlein, commented: "We really want to go beyond annual budgets and guage how attitudes to search marketing are changing. There can be no doubt that search is very important for many organisations but we still see a fair amount of cynicism at the top level and it will be interesting to measure how attitudes are evolving."
For further information visit browsermedia.co.uk/survey.
# # #