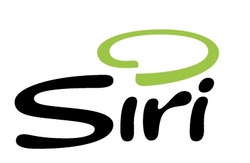 We are delighted to introduce a simpler, more intelligent, and more personal paradigm for interacting with the internet - your virtual personal assistant.
San Jose, Calif (PRWEB) February 5, 2010
Siri, the simplest way to get things done, today announced the public beta of its virtual personal assistant for iPhone 3GS. Siri is now available in the App Store for free. Siri helps accomplish everyday tasks like making restaurant reservations, buying movie tickets, or hailing a taxi.
Users simply speak to their phones and, just like a real assistant, Siri understands what is said, and executes subsequent actions, adapting to users' individual preferences over time. The result is a tailored, concierge-like experience.
"We are delighted to introduce a simpler, more intelligent, and more personal paradigm for interacting with the internet - your virtual personal assistant," said Dag Kittlaus, co-founder and CEO of Siri. "Siri is a 'do engine' - the next evolution beyond a set of ten blue links. In the next five years, everyone who lives a connected lifestyle will have a virtual personal assistant. Starting today, Siri can help anyone save time by taking care of many details of their everyday lives. Siri leverages the best of the Web, on your behalf, at your service."
To start, Siri is focused on task-oriented mobile use cases assisting people who are out and about. Siri can find a romantic place for dinner, find who's playing at a local jazz club, search for family-friendly events on a weekend, check the status of a flight, check the weather, find an ATM, purchase tickets to a sporting event, and more.
Many tasks, like making restaurant reservations, typically involve multiple steps - including searching near a certain location, browsing reviews, considering available times, booking a table, alerting other members of a party, and setting a reminder. Siri handles them all, without missing a beat.
One of the things that makes these use cases possible is the wide variety of Web services and API's that together form an ecosystem Siri leverages to get things done. Siri brings the best of the Web to bear in completing tasks, without the hassle. The company has partnered with several top service providers to fully integrate their capabilities, including leading restaurant reservation service OpenTable.
"Siri users are now able to make real-time restaurant reservations directly through OpenTable," said Douglas Boake, Senior Vice President, Business Development, OpenTable. "More than 120 million diners have been seated through OpenTable reservations, and we have relationships with more than 11,000 restaurants around the world. Siri provides a valuable new way to integrate our capabilities and better serve diners on the go. Virtual personal assistants are an exciting new category. This is a strategic relationship for us."
Siri has also partnered with Nuance Communications (NASDAQ: NUAN) to power its robust speech recognition capabilities - the same technology behind the successful Dragon Dictation and Dragon Search Apps for iPhone. Because Siri can recognize context and intent, the end result is a tremendously accurate, question-and-answer style experience that takes voice input to a new level.
Other launch services include: MovieTickets.com, TaxiMagic, Citysearch, Yelp, Yahoo Local, GAYOT.com, Rotten Tomatoes, NYTimes.com Flix Movie Reviews, BooRah, WeatherBug, AllMenus, LiveKick, Maponics, Flightstats, True Knowledge, Localeze, West World Media and Eventful, with more being added every day.
Born out of SRI International's CALO (Cognitive Assistant that Learns and Organizes) project, the largest artificial intelligence effort in U.S. history, Siri utilizes advanced technologies to enable an intelligent, context-aware, question-and-answer interaction with humans, in the service of task delegation and completion.
"Siri is a tremendous example of the type of innovation that SRI International strives to bring to the marketplace," said Norman Winarsky, Ph.D., vice president, Ventures, Licensing, and Strategic Programs at SRI International and a member of Siri's Board of Directors. "What Siri brings to the table is the ability to accomplish tasks using a variety of different services simultaneously, with an intimate understanding of context and intent. It's a groundbreaking effort."
Siri is available today as an iPhone App, and can be downloaded here.
Full press materials, including detailed company information, product screenshots, videos and company logos can be found here.
About Siri
Siri is a virtual personal assistant - the simplest way to get things done. Just ask Siri a question or say a command and Siri will go to work for you. Siri is currently available as an app for iPhone 3GS but will soon expand to other mobile platforms. The technology was developed from SRI's CALO Project, the largest artificial intelligence project in U.S. history.
Siri was founded in 2007 and is based in San Jose, California. The company is venture-backed by investors including Morganthaler Ventures, Menlo Ventures, and SRI International.
More information about Siri can be found at http://www.siri.com
About SRI International
Silicon Valley-based SRI International is one of the world's leading independent research and technology development organizations. SRI, which was founded by Stanford University as Stanford Research Institute in 1946 and became independent in 1970, has been meeting the strategic needs of clients and partners for more than 60 years.
Perhaps best known for its invention of the computer mouse and interactive computing, SRI has also been responsible for major advances in networking and communications, robotics, drug discovery and development, advanced materials, atmospheric research, education research, economic development, national security, and more. The nonprofit institute performs sponsored research and development for government agencies, businesses, and foundations. SRI also licenses its technologies, forms strategic alliances, and creates spin-off companies.
In 2008, SRI's consolidated revenues, including its wholly owned for-profit subsidiary, Sarnoff Corporation, were approximately $490 million.
# # #