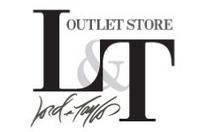 New York, NY (PRWEB) February 8, 2010
Now that the holiday season is long over, we've all been looking for a good excuse to go on a shopping spree. And finally... it's here! This Friday, February 12th, is the grand opening of Lord & Taylor's first Outlet Store at Jersey Gardens. The new outlet is located at the Jersey Gardens Mall (Exit 13A off the Jersey Turnpike).
There will be new bargains every week on in-season fashions and accessories at incredible prices. The Outlet has something for everyone and with Spring around the corner, what better place to go for real fashion at unreal prices.
Do the kids need new clothes for school? Check out the Children's department for all the latest styles that will get the kids excited to hit school with their new outfits. Also, with Valentine's Day coming up, maybe it's time to hint to the (at times) forgetful man in your life about the amazing deals on Handbags, Accessories, and Intimate Apparel! Now that we've got those bases covered, the ladies can take advantage of the amazingly discounted prices on shoes, dresses and sportswear.
Come celebrate the grand opening this Friday! To kick off this opening with a bang, Lord & Taylor will be giving out 4-day coupons for 20% off any item in the store. An extra 20% off already reduced prices? Warm up the car!
Visit Lord & Taylor for more information or follow Lord & Taylor on Twitter to stay up to date on the latest sales and events.
About Lord & Taylor
Lord & Taylor is an upscale specialty department store with 46 stores in nine states and the District of Columbia. Lord & Taylor has built a reputation for attentive customer service and high-quality merchandise focused on apparel and accessories. Founded in 1826, Lord & Taylor is America's oldest department store and one of America's premier retailers.
###