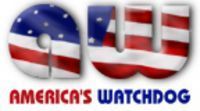 Washington, DC (Vocus) February 8, 2010
The Mesothelioma Victims Center is offering the most unique service in the United States for individuals who have been diagnosed with a horrible form of cancer called mesothelioma. According to the group,"as an experiment we watched cable TV for a couple of days. There was a non-stop barrage of mesothelioma TV commercials on cable TV-and not one of the law firms advertising for mesothelioma cancer victims actually did the lawsuit. They were the firms that sell the cases to the very few law firms, that actually represent the mesothelioma victim. How wrong is that?" The Mesothelioma Victims Center says, "so we are changing the rules. If you have been diagnosed with a rare form of cancer, you call us first, and we will give you the names of who we consider to be the absolute best mesothelioma law firms in the US. No one sells a lawsuit for a mesothelioma victim ever again." Mesothelioma victims, or their loved ones are encouraged to call the Mesothelioma Victims Center anytime at 866-714-6466, or contact the group via its web site at Http://MesotheliomaVictimsCenter.Com
Important Note: Many mesothelioma victims may be eligible for significant compensation. Typically mesothelioma lawsuits are tailor suited for the specific victim. There are but a handful of U.S. mesothelioma lawyers, or attorneys that are the most successful at these types of lawsuits. "The Mesothelioma Victims Center will give a mesothelioma cancer victim or their family the names of the most successful mesothelioma law firms in the nation. No other mesothelioma group in the nation will do this. In addition, they will assist the mesothelioma victim with Social Security or VA benefits, and they will tailor suit a specific report, that will detail health treatment options in the specific area, of the mesothelioma victim. No other mesothelioma group even comes close to this level of service." A victim or their family can call the group anytime at 866-714-6466, or contact the group via its web site at Http://MesotheliomaVictimsCenter.Com
Who Can Get Mesothelioma:

One third of all U.S. mesothelioma victims served in the U.S. Navy between 1930 & 1980.
U.S. Navy or ship yard workers who worked in the following shipyards should be tested for asbestosis: California : U.S. Naval Shipyard at Mare Island, U.S. Naval Shipyard at San Francisco, and the U.S. Naval Shipyard at San Francisco Bay. The San Francisco Naval Shipyard was also known as Hunters Point Naval Shipyard and Treasure Island Naval Station Hunters Point Annex, & Long Beach California. Washington State had the Todd Shipyards & the Puget Sound Naval Shipyard in Bremerton, WA. On the East Coast there is Norfolk & Portsmouth Naval Shipyards.
Mesothelioma cancer is a result of asbestos exposure. Individuals who worked in mines, oil refineries, ship yard workers, carpenters, plumbers, boiler room technicians construction demolition, auto brake repair professionals, HVAC technicians, and others who were exposed to asbestos can get mesothelioma.
A worker exposed to asbestos on the job, can bring it home, on their work clothing, and expose their families. It is not uncommon for a wife, or a child to get mesothelioma from a parent, who was exposed to asbestos on the job.
New Orleans will become the epicenter for mesothelioma in the years to come, because tens of thousands of citizens tore out the lath & plaster & plumbing/HVAC insulation from 70,000+ homes flooded by Katrina. In doing so the majority exposed themselves to asbestos.
Why is credibility important before a mesothelioma victim or their family runs out, and attempts to find a mesothelioma lawyer?
The parent group of the Mesothelioma Victims Center has been featured on CNN, NPR, and in Newsweek Magazine, The New York Times, The Wall Street Journal, Good Housekeeping Magazine, Money Magazine and numerous other national & international publications. According to the group, "Don't think you will find your mesothelioma lawyer on the Internet or the yellow pages. Many Internet sites are little more than marketing devises from law firms, that simply want to sell a mesothelioma lawsuit to the highest bidder. In other words they do not actually do the case. We got into this to make sure a mesothelioma victim & their family gets the absolute best legal choices, and we will help a victim and their family in every other way possible."
The group also encourages healthcare professionals, physicians, nurses or social workers to tell your patients/clients about the Mesothelioma Victims Center. Because one third of all U.S. mesothelioma cancer victims served in the US Navy, The Mesothelioma Victims Center encourages members of the VFW, American Legion and other veteran groups to tell your friend and colleagues about this group and its free service. Interested individuals can call the Mesothelioma Victims Center anytime at 866-714-6466 or they can contact the group via their Web site at Http://MesotheliomaVictimsCenter.com.
###