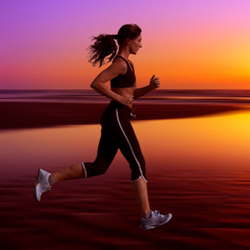 CieAura Holographic Chip users are reporting increased focus and concentration along with better feelings and physical abilities.
Hugo, OK (PRWEB) February 18, 2010
Transparent Holographic Chips are a revolutionary new technology that combines homeopathic treatments developed over the past 3,000 years with cutting edge 21st century technology. Research has shown that each of the millions of molecules of the cell vibrate at their own frequency to regulate the body. When these vibrations become abnormal or out of sync, the result can be disease, illness, fatigue, or other problems. CieAura's Holographic Chips are embedded with various proprietary formulas through intrinsic vibrations using patent pending technology. CieAura's chips interact with the body's vibrational system to fine tune the body's vibrations to the optimum and achieve desired results. Chips work non-invasively by stimulating specific acupuncture meridians. For the full story and how to obtain, log on to http://www.chuckelswick.cieaura.com
REST QUIET: Sleep Chips use a distinctive method of programming transparent holographic chips with Vibra Tec, an exclusive technology that binds vibrations into the hologram for the purpose of influencing the human sleep cycle. The chip is activated when within approximately 2 inches of the body. The chip is non-transdermal and absolutely no drugs are present; therefore, there is no associated drug hangover or side effects.
PURE RELIEF: The Relief Chip uses implanted formulas with multi-process programs of several compounded vibrations which are based on a combination of homeopathic studies. The chip effectively is an advance programmed hologram that talks to your body. Our chips work with the bodies vibratory signals to relieve pain and improve the healing process. Often the relief can occur in seconds.
PURE ENERGY: Our Energy Chips work with the central conductor to optimally tune the "balance" of your body. The energy chip does not create strength you do not already possess. Instead, it makes the body function at its optimum, resulting in more endurance, stamina, and concentration as it maximizes the body's immune system. Remember, no drugs are involved so there are no side effects.
For more information, log on to http://www.chuckelswick.cieaura.com
The products of this company are not intended to diagnose, treat, cure or prevent any disease.
###