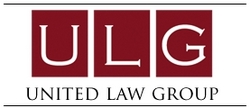 When people call their bank, they trust that they are being told the truth
Irvine, CA (Vocus) February 8, 2010
United Law Group will appeal the dismissal of their suit against Bank of America and its subsidiary Countrywide Home Loans in the 19th Circuit Court of Appeals. Previously denied their motion to dismiss the lawsuit in the Santa Ana Federal Court, Bank of America attorney argued that the bank had the right to slander United Law Group because of California's "anti-SLAPP" (Strategic Lawsuit Against Public Participation) law. U.S. District Judge Andrew J. Guilford agreed to dismiss the case based on the law's broad-sweeping language, which offers protection to large corporations.
"The anti-SLAPP statute cited by the judge in this case has been amended five times and has over 330 different legal opinions. The ruling basically says that it's okay for corporations to slander in the name of business," said United Law Group Managing Director Robert Buscho. "If a man on the street said the things that the Bank of America representatives said they would be liable. Anti-SLAPP law gives protections to big corporations that the average person does not have. The language used to frighten and confuse homeowners hurt those homeowners and United Law Group's reputation. It appears that the banks do not want consumers to have legal representation during this process and will do whatever they can to ensure that happens."
The ruling came just one week before New York's attorney general charged Bank of America Corp., its former Chief Executive Kenneth Lewis and former Chief Financial Officer Joe Price with fraud for allegedly misleading shareholders about the bank's acquisition of Merrill Lynch & Co.
"When people call their bank, they trust that they are being told the truth," said Buscho. "Distressed homeowners are in a tenuous position. Granting banks the right to say whatever they want without recourse opens up a Pandora's box, especially when it is obvious from the recent fraud charges that there are challenges with ethics and honesty internally."
The original case was filed in the Superior Court of the State of California County of Orange Central Justice Center against Bank of America and its subsidiary Countrywide Home Loans, Inc. for tortuous interference with contract, defamation (slander) and unfair business practices (pursuant to B&P Code §17200) (case number 30-2009 00121999). It alleged that Bank of America and Countrywide Home Loans representatives made representations, statements and recommendations directly to United Law Group's clients that caused undue distress and confusion as to the state of loan modification applications and the services being performed by United Law Group.
"We are appealing because we believe that what Bank of America representatives did to our clients is wrong," said Buscho. "Someone has to be David and stand up to this Goliath. United Law Group is prepared to take this as far as necessary to protect the people we represent."
The firm contends that banks were not motivated to modify loans and used unfair practices to impede the process.
"Back to back articles in New York Times place the blame for current problems squarely on the shoulders of the big banks," said Buscho.
On 12/5/09, the New York Times reported: "AFTER months of playing pretend, the Treasury Department conceded last week that the Home Affordable Modification Program (HAMP), its plan to aid troubled homeowners by changing the terms of their mortgages, was a dud. The 10-month-old program is going nowhere, the Treasury said, because big institutions charged with implementing it are dragging their feet."
On 11/28/09, the New York Times reported: "'The banks are not doing a good enough job,' said Michael S. Barr, assistant Treasury secretary for financial institutions, in an interview. 'Some of the firms ought to be embarrassed, and they will be.'"
In a previous release Buscho stated that, "President Barack Obama gave money to the banks with a mandate to help distressed homeowners. As of December it was reported that Bank of America modified loans for .061% of the people that submitted requests while lenders as a whole have helped slightly over 1% of the target set for them by the government."
"We believe that deliberate attempts to mislead the public were a calculated move designed to shake consumer confidence so that those homeowners would cancel with United Law Group," said Buscho. "We're in a battle to save the American economy and it appears that big banks are on the other side."
About United Law Group
United Law Group is a national law firm with offices in California, New York, Florida, Ohio, Nevada & Arizona. The firm represents consumers in complex litigation concerning abusive banking practices, breaches of contract and violations of state and federal laws. United Law Group also litigates cases involving bankruptcy, IRS settlements and debt settlements in state and federal courts across the nation. Employing a team of top-notch attorneys, United Law Group leverages leading-edge technology to manage cases, support investigative efforts and ensure accurate, frequent communication with its clients. The firm is forming class action lawsuits in cases where order to provide the best legal counsel to individuals who might not be able to resolve their issues without representation.
For further information on United Law Group, visit: http://www.UnitedLawGroup.com or call United Law Group at (800) 680-5717.
###