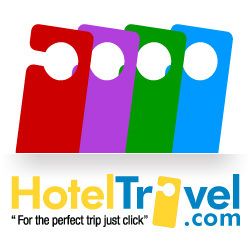 "While the IOC allowed blogging by athletes for the first time in Beijing in 2008; it's a lot easier for an athlete to use a cell phone to quickly hammer something out. Mainly because Twitter has become a lot more more popular since Beijing."
(PRWEB) February 9, 2010
HotelTravel.com is going for gold at the 2010 Winter Olympics with hot hotels deals on accommodation in Vancouver as the competition is poised to heat up for this month's winter games.
According to HotelTravel.com Chief Information Officer, Olivier Dombey, the upcoming Winter Games will be unique as the first social media Olympics, potentially bringing many of the more unusual winter events out into the mainstream for the first time.
"While the International Olympic Committee (IOC) allowed blogging by athletes for the first time in Beijing in 2008; it's a lot easier for an athlete to use a cell phone to quickly hammer something out. Mainly because Twitter has become a lot more mainstream and popular since Beijing .
"The Winter Games have added new medal sports while retaining some core events that remain as unusual as they are obscure. And of course HotelTravel.com has great rates for those looking for last minute deals for Vancouver Hotels," he added.
For Hot Deals on central hotels in Vancouver, log on to HotelTravel.com and check out Barclay Hotel (from US$ 58 per night), Ramada Inn and Suites Downtown Vancouver Hotel (from US$ 74 per night), Howard Johnson Hotel Vancouver Downtown (from US$ 78 per night), Comfort Inn Downtown Hotel Vancouver (from US$ 98 per night), Century Plaza Hotel & Spa (from US$ 106 per night), Holiday Inn Hotel Vancouver Downtown Tower & Suites (from US$ 112), St Regis Hotel Vancouver (from US$ 116 per night), Four Seasons Hotel Vancouver (from US$ 165 per night) or the Fairmont Hotel Vancouver (from US$ 172 per night).***
HotelTravel.com's Gold Medal Guide to Social Media and Wacky Winter Sports includes:
Twitter - Facebook
Perhaps the most useful and interesting use of these platforms comes in the form of the 'Follow the Flame' Twitter account. It's been active since late October 2009 when the Olympic flame was lit, and has documented its journey throughout Canada -- in both English and French.
Vancouver 2010's Facebook page has over 362,000 fans, and features news and discussion items, video, photos, games and contests about the Games. It is the primary source for everything straight from the host city's mouth.
Countless athletes are also active on Twitter. Some of the more popular American athletes and several known international ones are expect to provide regular updates including snowboarder Shaun White, speed skater Apolo Anton Ohno, skier Lindsey Vonn and bobsledder Steve Mesler.
iPhone Apps – Cowbell App
The Vancouver Organizing Committee is also offering an official Vancouver 2010 iPhone app that is geared more toward spectators, as it features event schedules and directions to venues that are playing host to the Games in and around the city. This app is also free.
With the Cowbell 2010 App, an iPhone or iPod Touch becomes a personalised clanging cowbell, draped in the country flag of choice. The Cowbell2010 App offers everything needed to be a part of the experience including news and info, such as a schedule of events, real-time medal counts and a Twitter feed following hundreds of athletes to boot. So it's more than just a cowbell, and the app comes in very handy when trying to keep up on the more esoteric events at the 2010 Winter Olympics.
Curling
Fans of this, ummm, sport like to use chess analogies to promote the event. But instead of rooks or pawns, curlers try to get a 42-pound granite stone to travel to the other end of hockey rink and stop close to a tiny marker. After all 16 stones are played, the team's stone closest to the marker wins. The result is enough tactical intrigue to keep all Kasparov wannabes fascinated. Yawn. However the game of curling is more than 500 years old and apparently alive and well in the Internet age. The earliest written records of curling are found at Scotland's Paisley Abbey and date back to 1541.
Luge
The thought of travelling feet-first down an icy track at 85mph would be enough to fill most people with dread. But that is exactly what you have to do to if you want to become an Olympic luge gold medallist. Careful, subtle body movements steer the sled, and skin tight spandex keeps speed to a maximum. But the outfits often look more suited to ice skating, and the Austrians always walk away with most the medals anyway.
Biathlon
The Biathlon seems more like a hunting expedition than a sport. It combines cross-country skiing and rifle shooting and didn't start as a sport, but as a way for northern European hunters to put food on the table as early as 2000 BC. Today, the biathlon consists of ten separate events that alternate cross-country skiing with target shooting. The object is to complete the course in the least amount of time, hitting as many targets as possible but not your fellow competitors, to avoid time penalties.
Snowboarding
Snowboarding is the Winter XGames contribution to the Olympics, and is like skateboarding without wheels. Snowboarding was invented in the United States in the 1960's and is a combination of skate boarding and skiing put together. Snowboarders do lots of tricks in the air, with the best one being able to land standing up and in one piece. With Snowboarding in the Winter Olympics it won't be long before skateboarding is part of the Summer Games.
*** All hotel rates are as of 9 February, 2010 priced in US$ and subject to change.
About HotelTravel.com
HotelTravel.com is a leader in worldwide hotel bookings and a pioneer in online customer service, providing the inside track to the best deals and discounts for hotels in more than 100 countries. Founded in 1999, the company's multi-lingual website offers eight languages – English, Chinese, Japanese, French, German, Spanish, Italian, and Korean – supported by a 24-hour customer service centre staffed by native speakers in each language. The company employs over 300 staff with offices in Thailand, Malaysia and China.
###