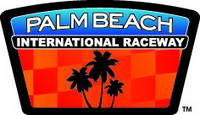 We're really excited to partner with Tire Kingdom to bring the first organized stock car race to Palm Beach County, Florida
Jupiter, Fla. (Vocus) February 10, 2010
Palm Beach International Raceway (PBIR) is excited to announce Tire Kingdom as the title sponsor for the February 27 Tire Kingdom 150 ARCA Racing Series race presented by RE/MAX and Menards. As the official tire and automotive service provider for PBIR, Tire Kingdom has full naming rights for this race.
"We're really excited to partner with Tire Kingdom to bring the first organized stock car race to Palm Beach County, Florida," said Jason Rittenberry, President and CEO of Palm Beach International Raceway. "The addition of this race to our calendar is solidifying PBIR's ranking in the motorsports track arena. We look forward to expanding our outreach and drawing national and international events to Palm Beach County. This increased visibility is a tremendous benefit to our sponsors."
The February 27, 2010 ARCA race date marks the sanction's inaugural appearance to PBIR and the 12th time that the nationally touring stock car series has contested a road course race. Most recently, ARCA raced on New Jersey Motorsports Park's 2.3-mile Thunderbolt Course in 2008 and 2009, with a third ARCA race planned at NJMP in 2010. ARCA made its road course racing debut in 1958 at the now defunct Meadowdale Raceway in Carpentersville, Illinois.
"PBIR is an exceptional facility that draws national visibility. The ability to bring the ARCA Racing Series to Palm Beach County is a tremendous asset to local and regional businesses," said Orland Wolford, President and CEO of TBC Retail Group. "We are excited to be a part of this sponsorship as it is a win-win opportunity for Tire Kingdom."
Tickets for the Tire Kingdom 150 at Palm Beach International Raceway are available now through http://www.racepbir.com and all Tire Kingdom locations. Spectators can get a general admission two-day pass for $45. Two day passes for children 6-12 years of age are $25 and children 5 years old and under are free. Adult single day tickets for Friday are $20 and $35 for Saturday. Children 6-12 Friday tickets are $10 on Friday and $20 on Saturday. All $35 general admission tickets will be discounted $10 at Tire Kingdom locations.
"Plans for the ARCA Racing Series presented by RE/MAX and Menards race at Palm Beach Int'l Raceway have been taking shape for well over a year," said ARCA President Ron Drager. "Establishing relationships with marketing partners are a sure sign of the potential of the event and the facility, so it's very encouraging that Jason Rittenberry and his staff at PBIR have signed Tire Kingdom as title sponsor of the Tire Kingdom 150."
Many ARCA Racing Series drivers have already started preparing for the Tire Kingdom 150 at PBIR. Championship point contender Joey Coulter recently completed an intensive three-day advance road course racing class at the Bondurant School in Chandler, Arizona—the same course that NASCAR Sprint Cup Series stars Tony Stewart, Dale Jarrett and Jimmie Johnson have participated in. Fellow fulltime competitor Tim George Jr. will participate in the Rolex 24 at Daytona in advance of ARCA's February 27 race date at PBIR. Additional ARCA Racing Series drivers will participate in an open test session at PBIR on Monday, February 8.
The green flag is set to wave at 1:00 p.m. on Saturday, February 27 for the Tire Kingdom 150 ARCA Racing Series race presented by RE/MAX and Menards at Palm Beach International Raceway.
About Tire Kingdom:
Tire Kingdom is a tire and automotive service center that provides a variety of services performed by trained and certified ASE technicians using state-of-the-art equipment. There are 260 Tire Kingdom retail locations in the Southeast, 188 of which are in Florida. It is one of four brands operated by the TBC Retail Group (TBC). Headquartered in Juno Beach, Florida, TBC operates more than 770 company-owned stores under the brands: Tire Kingdom, NTB - National Tire and Battery, and Merchant's Tire and Auto Centers, along with nearly 500 franchised Big O Tire locations. TBC employs more than 300 associates at its Juno Beach headquarters and approximately 10,000 associates nationally. To locate a store near you, call 800-NEW-TIRES.
About PBIR:
Palm Beach International Raceway, formerly Moroso Motorsports Park, was purchased approximately eighteen months ago by a group of real estate and corporate investors. The re-branded and re-designed state-of-the-art venue is rapidly becoming one of the most popular raceways in the country for racers and spectators alike. As a leader in its operating form and function, PBIR seeks to provide its drivers with a higher level of challenge, excellence and opportunity. PBIR boasts three completely refurbished, exceptionally designed tracks, including a high-performance road course, an all-concrete drag strip and a 7/10's mile karting track and a karting center. The technologically superior two-mile road course features some of the fastest and most challenging corners and straight-aways offered by any track in North America. PBIR is currently sanctioned by the International Hot Rod Association (IHRA) and the Indy Racing League (IRL) as a test facility and is pending certification by the Fédération Internationale de l'Automobile (FIA), the governing body for many major racing events. For more information on PBIR, please visit the venue's website at http://www.RacePBIR.com.
###