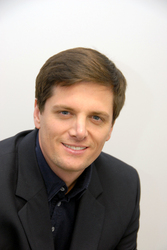 "The new site will enable us to take on the larger projects we could not do efficiently in the past," said Keith Coe, President of Quality Iron.
San Diego, CA (PRWEB) February 10, 2010
Structural steel fabricator Quality Iron Products Inc. announced today that it has moved to a new facility located at 2500 Sweetwater Springs Blvd. in Spring Valley.
The new 1.5 acre site, located in an unincorporated area of eastern San Diego County, is five times larger than its previous shop in El Cajon. The new site features a state-of-the-art certified fabrication shop, where ornamental and miscellaneous orders for steel products can be processed and an acre-plus yard for heavy structural steel fabrication.
Quality Iron specializes in the fabrication and installation of structural steel, ornamental iron and miscellaneous metals, and is quickly moving into sustainable energy projects, especially providing the structural supports for large-scale solar panel collectors and other renewable energy power generation systems.
Keith Coe, owner and President of Quality Iron Products, said the move positions the business to undertake aggressive expansion over the next few years as it enters new markets.
"This is literally a big move, because it positions us for positive growth curve for the future. Our new facility gives us the ability to grow our business responsibly over the next few years," said Coe. "The new site will enable us to take on the larger projects we could not do efficiently in the past."
For example, Coe said, the expansive new yard will enable his team to process more than 10,000 tons of structural steel annually – with room to grow.
Coe said the new facility will enable Quality Iron to successfully handle such large projects as the structural steel framing for commercial office buildings, and other large projects, such as military barracks (bachelor enlisted quarters, or BEQs). Military construction has become a key market as the projects in the commercial and industrial markets have slowed.
In the near future, Coe said, his team would erect Division of State Architect-approved car ports with solar collectors in the company's parking lot to showcase its ability to design and build such structures.
Solar and sustainable projects have become key sources of work, as more and more public agencies, such as K-12 school districts, colleges and universities and the military in the region, continue to upgrade and go green.
The new address is 2500 Sweetwater Spring Blvd., Suite 201, Spring Valley, CA 91978. The new telephone number 619-660-0100, and the fax is 619-660-0150.
About Quality Iron Products Inc.
Quality Iron Products, Inc. is a structural steel fabricator based in San Diego, CA. Since 1997, it has been a recognized leader in the design, fabrication and installation of steel. A certified small business with design-build capabilities, Quality Iron is a technology driven steel fabricator, providing value-added solutions to the commercial, public works and solar construction industries. Visit Quality Iron on the Web at http://www.qualityiron.com.
###