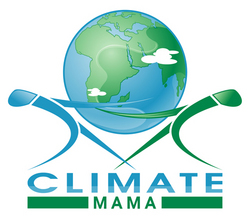 Wyckoff, NJ (PRWEB) February 10, 2010
The Vancouver Olympics are the first Olympic games to aspire to be carbon-neutral. According to the Vancouver Organizing Committee (VANOC) the games will achieve Carbon Neutral status through the following four steps: 1. Knowing how much carbon the games emits and publicly tracking and reporting on it; 2. Reducing emissions wherever possible; 3. Offsetting direct carbon emissions that cannot be reduced or eliminated; and 4. Enabling and inspiring further action.
If everyone would "engage their family members, friends and neighbors about the challenges we face - with climate change - and organize and join; or if necessary, create networks for change, we could make a difference", said Professor Jon Isham, co-Author of Ignition, What You can do to Fight Global Warming and Spark a Movement. Can the Vancouver Olympic inspire action on climate change by creating opportunities for athletes, participants and sponsors to reduce their carbon footprints during the Winter Olympics? Follow Climate Mama as we report on sustainability initiatives from the Games.
"Watching the 2010 Davos World Economic Forum take baby steps this past January by banning the use of gas guzzling limos by its participants, I am excited to see how the Vancouver Olympics giant steps towards carbon neutrality will play out. Our reusable water bottles are packed, our flights are 'offset' and we are excited to begin our carbon neutral Olympic Games experience," said Harriet Shugarman, Founder of Climate Mama.
Follow Climate Mama's journey from JKF Airport in New York to Vancouver and the Olympic games. The Climate Mama Blog will be reporting on the first week of the Olympic games from Vancouver, Canada, February 12-20, 2010.
ABOUT CLIMATE MAMA:
Climate Mama helps busy parents makes sense of and take action on climate change. The website regularly features stories about ordinary people, "Climate Mamas and Papas" doing extraordinary things and making a difference in the fight against climate change. Climate Mama helps parents lower their carbon footprint, and make more sustainable choices for themselves and for their families. Climate Mama also serves as a "Pledge Driver" for the Environmental Protection Agency, Energy Star, Change the World Campaign, which helps busy families find ways to save energy and help protect the environment.
Climate Mama Executive Director and Founder, Harriet Shugarman, has worked on environmental issues for many years. As a representative of the International Monetary Fund at the United Nations, Harriet worked on the First UN Earth Summit and on many subsequent environmental and sustainable development global conferences and committees. In 2007, Harriet was chosen from thousands of individuals from around the world to train directly with Nobel Prize winner Al Gore, as a Climate Messenger for The Climate Project. Harriet is a sought after speaker and presenter on environmental sustainability and climate change issues.
For more information on Climate Mama, go to http://www.climatemama.com or contact us directly at info(at)climatemama(dot)com.
Contact:
Cody McBurnett – Media Inquires
press(at)climatemama(dot)com
201 906 2675
###