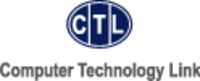 Portland, OR (PRWEB) February 9, 2010
Starting today CTL begins working with Ingram Micro, the world's largest distributor, to distribute CTL's monitors, netbooks and barebones notebooks.
"We're very excited to be working with Ingram Micro. We feel this new relationship will greatly expand our ability to connect with appropriate networking and channel partners" says Erik Stromquist, CTL's Vice President.
Effective immediately Ingram Micro, which has connected technology solution providers with vendors worldwide since 1979, will distribute CTL's line of business class monitors. Ingram Micro will also distribute CTL's popular 2goPC netbooks, including their Intel designed Classmate PC line. CTL's will also offer their notebooks in a barebones format through Ingram Micro.
About CTL
Founded in 1989, CTL manufactures CTL-branded computers, laptops, monitors and servers as well as the Nexus® brand of plasma and LCD televisions and the 2go™ brand of netbooks. Headquartered in Portland, Oregon, with offices in Seattle and Seoul, Korea, CTL supplies public sector and corporate customers throughout the US. CTL's Retronics division is one of the nation's leading recyclers of technology components. For more information about CTL, please visit CTL's product website: http://www.ctlcorp.com/shop.
###