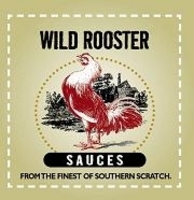 Our commitment to quality products is exemplified through our continued receipt of prestigious industry awards, now totaling over twenty.
Myrtle Beach, SC (PRWEB) February 10, 2010
When the results of the 2010 Scovie Awards, the world's leading recognition for hot and spicy products, were announced, Wild Rooster Sauces of Myrtle Beach was excited to get the call from the competition organizers. Myrtle Beach-based Wild Rooster Sauces, which manufactures all natural, gourmet barbeque sauces, salsas, hot sauce, and dry rubs, has received two 2010 Scovie Awards. In the industry's most rigorous blind tastings, a panel of the country's top culinary experts sampled hundreds of the world's most lauded gourmet foods, and the top scoring products each won a coveted Scovie banner.
Wild Rooster Sauces' Artichoke Spinach Dip Mix won second place in the Scovie Awards and the Wild Tomato Barbeque Sauce won third place, bringing Wild Rooster Sauces' total Scovie awards over the last five years to eight and bringing the Artichoke Spinach Dip Mix's total Scovie awards to four.
Wild Rooster Sauces released the following statement in response to the Scovie Award announcement.
"Wild Rooster Sauces is honored to receive two 2010 Scovie Awards. For nearly a decade we have focused on providing high quality, all natural barbeque sauces, salsas, dips, and dry rubs to loyal followers throughout the world. Our commitment to quality products is exemplified through our continued receipt of prestigious industry awards, now totaling over twenty, with our Artichoke Spinach Dip Mix now receiving its fourth Scovie award. We look forward to continuing to lead our industry in providing quality products, both old and new, into the next decade."
Over six hundred products from around the world competed for top honors. The Scovie Awards were created by Dave DeWitt, the nation's leading author on fiery cuisine and founder of the National Fiery Foods & Barbecue Show. The awards are named for Wilbur Scoville who pioneered a rating scale for spicy foods. The Scovie Awards have become the industry standard for excellence in more than sixty categories of fiery foods.
"This year's entrants really represented the cream of the crop in fiery foods products," notes Dave DeWitt, dubbed by The New York Times as the "Pope of Peppers." "Our 2010 winners represent some of the largest companies in the industry, as well as start-up companies just getting off the ground. The common factor is their commitment to excellence and the real quality of the products they produce. Scovie winners truly exemplify the diversity and quality of this industry."
Many of the Scovie award winning products, as well as thousands of other products, will be available to both trade buyers and consumers at the 22nd Annual National Fiery Foods & Barbecue Show, March 5-7, 2010 in Albuquerque, NM.
About Wild Rooster Sauces—Wild Rooster Sauces is based in the Myrtle Beach and Pawleys Island area of South Carolina. Wild Rooster Gourmet Barbeque Sauces and Hot Sauces include Mustard Mania, Wild Tomato, Cool Tomato, Fiery Vinegar, KC Kicker, and Pawleys Island Sunburn Hot Sauce. Wild Rooster Gourmet Rubs enhance the flavor of meat and include Steak Rub with Peppercorns, Chicken Rub, Grill & Roast Rub, and Cajun Rub. Wild Rooster Gourmet Salsas and Dips are made from the finest vegetables, spices, and peppers available and include Black Bean & Roasted Corn, Southwest, Artichoke Spinach Dip Mix and Smoked Jalapeno. Wild Rooster Gourmet Products have received numerous awards from Kansas City's American Royal, Chili Pepper Magazine's International Zesty Foods Awards, America's Best Food Event, and Fiery Foods and BBQ Scovie Awards. Wild Rooster's products have won a total of twenty-two awards in various national competitions, including eight Scovie Awards.
###