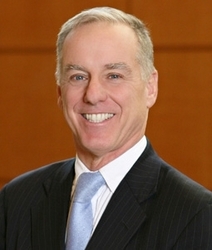 We are honored and excited to have Gov. Dean speak at this year's conference," said Bob Ehrlich, CEO of DTC Perspectives. "Gov. Dean's unique point of view on DTC advertising will surely lend itself to constructive insights and spirited debate.
Florham Park, N.J. (PRWEB) February 10, 2010
DTC Perspectives, Inc., the leading conference, training and publishing company for direct-to-consumer (DTC) marketing, is proud to announce that former Vermont Governor and licensed medical doctor Howard Dean will act as a keynote speaker at the 2010 DTC National Conference to be held April 7-9 at the J.W. Marriott Hotel in Washington D.C. Dean will address the conference delegates on day one of the event (Apr. 7) by posing the question, "What is Real Healthcare Reform?" Interested parties can register for the conference at http://www.DTCPerspectives.com.
Former Vermont Governor Howard Dean founded Democracy for America (DFA) in 2004 to build on the grassroots momentum for reform that his bid for the presidency sparked in 2004. The movement propelled DFA into a successful national organization committed to the "50 State Strategy" with more than 1 million members. In 2005, Governor Dean was elected to chair the Democratic National Committee (DNC) and from 2005–2009 he spearheaded the DNC's support of the Democratic Party, setting up Democrats to take back Congress in 2006 and win the White House in 2008. Upon leaving the DNC early last year, Governor Dean has returned to DFA as a senior adviser on the issue of healthcare and he has become a leading commentator on the various reform proposals that moved through Congress in 2009.
Additional keynote speakers scheduled to appear at the 2010 conference include global industry leaders Steve Case, founder of AOL, and Amy Cowan, Head of Industry, Google; Pharmaceutical marketers Tom Curatolo, Product Director, Vyvanse Marketing, Shire U.S., Inc., Tim Gamble, Global Market Analytics, Pfizer Inc., Sam Trujillo, Director of Consumer Marketing, Bayer HealthCare Pharmaceuticals, Paul Stevenson, Senior Product Manager, Novo Nordisk, and Richard Baron, Executive Director of Customer Development Marketing, Boehringer Ingelheim.
The DTC National Conference is designed to provide DTC marketers with an opportunity to learn from industry thought leaders and discuss the latest innovations in DTC marketing. Over the three day conference, the more than 550 attendees benefit from case studies, new market research, media & marketing gurus and networking opportunities. Attendance is recommended for all industry members, including pharmaceutical brand team members, agency executives, media buyers and planners, market researchers, media partners and solution providers.
For more information on the 2010 DTC National Conference Agenda or for conference registration, please visit our Website, http://www.DTCperspectives.com or call Debra Sander at (973) 377-2106 ex 221.
DTC Perspectives, Inc. is a conference, training and publishing company that specializes in the analysis of pharmaceutical product consumer marketing. It is our goal to serve as the premier information exchange forum for DTC marketers with the publication of DTC Perspectives magazine as well as through attendance at our highly respected DTC Conference Series.
###