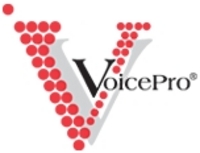 Be Seen. Be Heard
Cleveland, OH (PRWEB) February 10, 2010
VoicePro® Inc., the nationally recognized communication training organization, has launched their VoicePro Blog. The blog is a continuous series of communication skills mini-workshops to help readers craft articulate, clear and concise messages, and help professionals become business leaders with the power to impact the organization's goals.
The VoicePro® Blog reflects the content of VoicePro's individual, team and workshop courses. It addresses the skills that give people the ability to convey knowledge of and passion for their business, adapt in the most challenging conversations and situations, and be authentic, open and confident. Current postings include:

No More Presentations!
Seven Ways to Make PowerPoint More Effective
Increase Your Sales Footprint
Are Your Visual Aids Visual Roadblocks?
"Communication is the skill that unlocks every other skill – leadership, sales success, management effectiveness," says Leslie Dickson, VoicePro® president and chief executive officer. "With the VoicePro® Blog, we can extend our communication training beyond the Fortune 500 companies, non-profits and entrepreneurial organizations we serve, reaching out to a wider audience."
Adds Luanne Paynick, Director of Creative Design, "The VoicePro® Blog is filled with ideas we've proven with thousands of clients, like Swagelok, Avery Dennison, KeyBank, Capgemini, The Federal Reserve Bank of Cleveland and Celerant Consulting. We know they can make a difference to anyone who wants to improve their communication and leadership skills."
The VoicePro® Blog is the latest expression of VoicePro's development outreach philosophy. A free online resource library of educational videos, audio presentations and articles is available to individuals and organizations. The video library includes topics such as:

Leadership Skills
Presentation Preparation
Inquiry Skills
Leaders of Relationships
Logic vs. Emotion
Organization, among others
"Being a strong communicator isn't a process you complete in a one-hour seminar," says Dickson. "It's an every day task. With the VoicePro® Blog and the other resources we offer, anyone can continue to reinforce and build on their skills."
About VoicePro® Inc.:
VoicePro is a nationally recognized training center with over 25 years of experience as teachers, coaches, and advisors helping individuals, teams and organizations build communication and leadership skills that contribute strategically to the bottom line. Through individualized workshops and programs, VoicePro® teaches professionals to engage authentically with others, listen actively, adapt to different situations, and communicate with influence, clarity and power to achieve greater results.
###