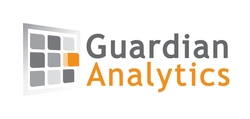 Austin, TX (PRWEB) February 9, 2010
Eric LaBadie, vice president at Guardian Analytics, a provider of online fraud prevention software, will be speaking today at the Credit Union IT Risk Management & Security Summit in the session, "Online Fraud Detection: New Strategies for New Online Technologies."
In his presentation, LaBadie will discuss how new online services and advancements in banking have raised the security stakes for credit unions, pointing to recent real-world fraud attempts against credit unions that exploited new online channels and features. LaBadie will also address how credit unions can enhance their online presence while combating the threat and potentially devastating losses of Internet banking fraud, despite cybercriminals turning to increasingly stealthy means such as ACH transfers, money mule schemes and man-in-browser attacks to perpetrate their scams.
The Credit Union IT Risk Management & Security Summit, taking place in Austin, Texas, from Feb. 8-10, is held by the Credit Union Information Security Professionals Association (CUISPA), a national organization of credit union IT security and risk management professionals.
For more information about Guardian Analytics, visit: http://www.guardiananalytics.com.
Who: Guardian Analytics vice president, Eric LaBadie
What: "Online Fraud Detection: New Strategies for New Online Technologies" presentation
Where: CUISPA's Credit Union IT Risk Management & Security Summit, Hyatt Regency, Austin, Texas
When: Tuesday, Feb. 9 from 3:45-4:30 p.m. CST
About Guardian Analytics
Headquartered in Los Altos, Calif., Guardian Analytics is focused on the prevention of online account fraud. The company's real-time risk management approach to fraud detection, forensics and risk monitoring is built on strong analytics and predictive models of individual behavior. Leading financial services institutions rely on Guardian Analytics to protect individual account assets and the integrity of their online channels. Founded in 2005, Guardian Analytics is privately held with venture funding from Foundation Capital. For more information, please visit http://www.guardiananalytics.com.
# # #