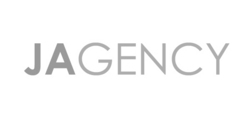 They are an innovative, exciting company with whom we share a passion for making the most of new technology.
New York, NY (Vocus) February 10, 2010
JAGENCY (http://www.expressdigitalbranding.com), the global marketing and communication agency established by Jocelyne Attal, announced today that it had been selected to provide strategic direction, creative program development, and digital media relations support to Ipanamea for their launch of ToDoGenius™, the revolutionary personal productivity tool for the iPhone*, iTouch*, and iPad* in April 2010.
"JAGENCY has the knowledge of new media marketing and the expertise to get the results needed to launch our product in the digital world," said Bob Krief, CEO and Chief Marketing Officer for Ipanamea. "ToDoGenius is a creative and smart application and our choice of JAGENCY reflects our product and its audience."
"We are thrilled to work with Ipanamea on launching the ToDoGenius," said Jocelyne Attal, President of JAGENCY. "They are an innovative, exciting company with whom we share a passion for making the most of new technology."
About JAGENCY
JAGENCY advises CEOs and CMOs on the redesign of their marketing strategy, budget management and tactical execution. JAGENCY uses experiential marketing and communication to increase targeted reach, interactive dialogue and results. JAGENCY has four divisions: Strategic Marketing, Marketing Outsourcing, PR and Digital Communications and Virtual Events. JAGENCY's rigorous methodology, creative talent and extensive use of technology enable laser focus on cost efficiency and results.
About Ipanamea
Ipanamea(http://www.ipanamea.com) is a privately owned software company that was founded by a team of talented high-tech engineers, developers and marketers, determined to use ever-growing technological capabilities to create revolutionary personal productivity tools. Today, Ipanamea is changing the landscape of personal productivity tools for smartphones and tablets, by combining extensive experience in developing artificial intelligence applications with exceptional talent in interface design and mobile environments. Ipanamea's team is global and located on both sides of the Atlantic, in the USA and Europe.

iPhone, iPad, and iTouch are registered trademarks of Apple Inc.
###