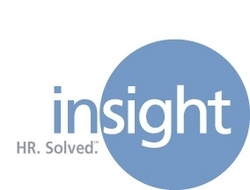 HR.Solved. is a very cost-effective way for us to manage our human resource needs.
Dedham, MA (PRWEB) February 9, 2010
To address the human resource (HR) needs of small businesses, Insight Performance, Inc. a strategic HR consulting firm, launched HR.Solved., a new service that helps companies effectively and affordably manage their human capital needs and reduce risk. The new service features live support from Insight Performance's HR experts, insight into CEO-tested best practices, and information on compliance, risk management and strategies for business growth.
"Many small businesses today are squeezed financially and don't have the internal resources to effectively address the HR issues their companies are facing," said Nancy R. Mobley, president and CEO, Insight Performance, Inc. "Whether they are planning to grow their businesses, hire new employees, retain key performers or make sure they are in compliance with ever-changing regulations – businesses need to have a reliable resource they can turn to for help. HR.Solved. is designed to do just that. It provides small business owners with the help they need to address pressing HR issues to support business growth."
"As a small company, we don't have the need necessarily to have a full-time HR representative on site, but there are some questions that do come up in our course of business that we need an expert for," said Ford Englander, chief operating officer, Sonicbids Corporation. "Insight Performance's HR.Solved. service has given us a perfect opportunity to have experts on the phone when we need them and not have to have them onsite all the time. HR.Solved. is a very cost-effective way for us to manage our HR needs."
The new service follows a recent survey of small businesses in New England conducted by Insight Performance and the Smaller Business Association of New England, Inc. (SBANE), which found that small businesses are planning to increase hiring and benefits to employees, but are carefully watching costs.
About Insight Performance, Inc.
Founded in 1995, Insight Performance, Inc. is a strategic human resources consulting firm that works with small and mid-sized companies to build exceptional workplaces. The firm, based in Dedham, Mass., provides proven and cost-effective HR solutions to help companies, in a wide range of industries solve real-world problems and achieve their business goals. Insight Performance has won 16 awards in six years including: one of the top five companies in "Best Place to Work in Massachusetts," national recipient of Employer of the Year, national recipient of Best Overall Company of the Year for Service Businesses (under 100 employees), and national finalist for Best Human Resources Organization. Additional information can be found at http://www.insightperformance.com.
###