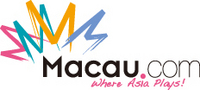 To celebrate the Year of the Tiger and share the joy of this delightful festival, we're pleased to offer two special hotels at such amazing rates.
(PRWEB) February 10, 2010
Macau.com, the leading online destination marketing and travel company in Macau, launches Hong Kong hotel of the month to welcome the joyful Year of the Tiger.
Starting from just HKD1,480 nett (USD189.74) per room, travelers will enjoy a one-night stay at either Lan Kwai Fong Hotel Hong Kong or the Park Lane Hong Kong Hotel. In addition, we offer exclusive deals including free upgrade, buffet breakfast, welcome drinks and more for customers who book their stay in February 2010.
Lan Kwai Fong Hotel Hong Kong is a 4-star boutique hotel situated in Soho, the entertainment zone of Hong Kong's Central district. It was awarded by TravelWeekly as "The Best Boutique Hotel in Asia". Guests can easily access Hong Kong's famous dining, clubbing and entertainment areas - Soho and Lan Kwai Fong within walking distance.
The Park Lane Hong Kong Hotel is situated downtown in Causeway Bay - one of Hong Kong's most popular shopping areas. The hotel combines luxury with excellent location and comfort with Hong Kong's most well-appointed guest rooms. It is also within walking distance to MTR stations and other public transportations, endless shopping and dining options.
For those who wish to stay in other hotels or prefer another date, Macau.com also provides a variety of special deals of Macau and Hong Kong hotels at incredible rates for them to choose from. Some of other popular hotels are Two Macdonnell Road Hotel Hong Kong, The Garden View - YWCA Hong Kong, Goodrich Hotel Hong Kong, Ramada Hotel Hong Kong, and Harbour Plaza Resort City Hong Kong.
Christina Siaw, CEO of Macau.com comments, "Chinese New Year is one of the most important festivals in Hong Kong, Macau, as well as in many Asian countries. To celebrate the Year of the Tiger and share the joy of this delightful festival, we're pleased to offer two special hotels at such amazing rates. We hope that travelers will take advantage of this opportunity to make a Chinese New Year getaway and explore fabulous Hong Kong."
Availability is very limited. Interested parties can simply visit http://www.macau.com to book the hotels and enjoy extra privileges.
Macau.com also offers special deals and promotions to travelers via its free email newsletter, The Insider Club. Member of the club will receive a free fortnightly newsletter, informing them of regular hot deals such as Hong Kong Hotel of the Month and Macau Hotel of the Month. To sign up for the Macau.com Insider Club, please visit our home page.
About Macau.com
Macau.com is the premier web portal and online travel agency for hotel accommodation, show, packaged tour products for Macau, Hong Kong and Southern China. With a secure and technologically advanced online booking engine, Macau.com's services are targeted at Macau-bound travelers coming from Mainland China, Hong Kong and high growth-tourist areas including Southeast Asia, Taiwan, Australia and North Asian markets such as Japan and Korea. Macau.com is a member of Macau Ignite Group, Macau's leading media group with leadership positions in out-of-home, online, print media and publishing, and entertainment.
###