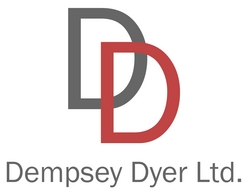 positive sales forecast and a very strong financial position
(PRWEB) February 9, 2010
As the Fenestration industry continues to experience one of its most difficult times in recent history, Dempsey Dyer Ltd, a UK based manufacturer of windows, doors and conservatories, invests back into the business.
With a positive sales forecast and a very strong financial position, Dempsey Dyer decided to take the opportunity of improving the efficiencies in both their Timber and PVCu manufacturing operations.
Timber production is in the process of increasing the level of automation for the manufacture of timber windows, doors and conservatories. A new Weinig Opticut saw is to be introduced in the first half of 2010 with future plans to introduce a Conturex machine centre to the fabrication line in early 2011.
PVC production will introduce a Haffner SBA 4 high speed PVC machine centre to run alongside their currently operating BJM machine centre. This process will increase manufacturing capacity of pvc windows, doors and conservatories whilst providing fault tolerance should one machine experience any technical issues.
The Haffner machine centre is expected to be in operation by the 1st March 2010 once installation and testing is complete. Other Haffner products including a 4 head inline welder, a corner cleaner and a bead saw will be introduced over the coming months.
Alongside this investment in machinery, the company understands the need to invest in its people. This has led to the commissioning of a Lean Manufacturing Course with City of Guilds qualification run by the University of Leeds designed to give key production personnel the necessary skills to drive continuous improvement.
With lean manufacturing, professional development and customer satisfaction being key issues on Dempsey Dyer's agenda, similar investments like these are likely to be seen over the coming years.
###