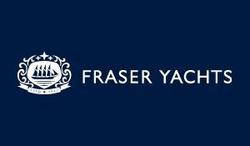 The world of superyachts moves fast and you need to have your finger on the pulse in order to spot the good opportunities before they pass you by.
(PRWEB) February 11, 2010
Difficult Winter for Luxury Yacht Charter
This winter the number of Luxury Yacht Charter bookings was slightly down in comparison to previous years as last winter's disappointing results were followed by a further fall in demand. Winter sun has always been appealing but there seems to be a steadily decreasing demand for Caribbean yacht charters. In addition to this, the poor demand for Caribbean charters has meant that even fewer yachts are crossing the Atlantic for the winter
A lack of demand for these once popular destinations, accompanied with a lack of availability in some emerging destinations has resulted in a mismatch between demand and supply. Despite these disappointing results, enquiries for the summer season are coming faster than this time last year and we expect to see an increase in Mediterranean yacht charters during 2010.
Noticeable Rise in Yacht Sales at the End of 2009
Following a difficult year there have been encouraging signs of recovery within the luxury yacht industry as December sales figures show marked signs of improvement. Boats were sold in all size ranges and many sales involved the part exchange of smaller yachts.
The first weeks of 2010 have seen active buyers conducting serious searches and sellers who seem more resigned to the current price levels. Meanwhile the number of yachts for sale is still increasing, especially in the over 45m category. There are no signs that prices will rise noticeably in the near future.
Please contact one of our sales experts for more information: sales(at)fraseryachts(dot)com
Renewed Interest in Yacht Management
With over 55 yachts under our management, we've been able to identify some fairly common recent trends. Although there is always an understandable decline in activity and yacht movement during the winter months, this winter has been particularly quiet and there has been a marked decrease in the number of yachts crossing the Atlantic for Caribbean charters.
2009 also saw a considerable drop in spending on discretionary upgrades and crew costs. However this year we are expecting to see a return to more normal spending patterns as yacht owners generally understand that savings on management represent a false economy. The refit yards have been relatively busy in recent weeks, although the projects have generally been quite modest.
Brighter Horizon for the Shipyards and the Yacht Construction Industry
For the majority of 2009 there was almost no demand for the construction of luxury yachts over 50m. There were very few new-build contracts and the majority of the sales that did take place were the re-sales of existing projects under construction where the original clients pulled out and new clients stepped in. However, December saw the signing of some very large new construction contracts and, although it is too early to predict a trend, it is an encouraging sign that clients are willing to start 3 to 4 year projects.
Captains Want Better Service
Although the market for crew placement was very difficult in 2009 the last two months have seen good signs of a recovery. We firmly believe that the character of the market has changed and that the type of agencies that simply forward CVs without any added value, will disappear and be replaced by other no-cost channels such as Facebook and Twitter. Candidates must be screened, interviewed and references checked before they are proposed to a yacht owner or captain, and we envisage that only the agencies that are able to deliver a consistent quality service will ultimately survive.
For the unabridged version of this article please visit the FYI e-news page. If you have any questions please contact Fraser Yachts.
###