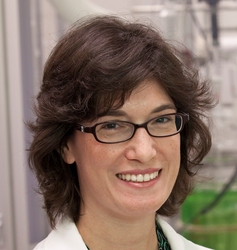 UV Curable Clear Coatings Based on Functionalized Nanoparticles
Valley View, OH (Vocus) February 11, 2010
Dr. Stephanie Castro of Nanofilm, the Ohio nanotechnology company, will be speaking at the Innoplast Solution conference on Plastics Modification: Additives, Compounding and Coatings, to be held March 8-10, 2010, in Atlanta, Georgia. The title of Castro's presentation is "UV Curable Clear Coatings Based on Functionalized Nanoparticles".  The talk will focus on the importance of functionalized nanoparticles in a well-formulated coating, and the improvements these can offer as a protective coating for easily scratched plastics.
Dr. Castro leads Nanofilm's research in UV-curable coatings for plastics and self-assembled silane coatings on glass and ceramics. For more than 10 years she has worked in the field of semiconductor nanoparticle synthesis and coating, with a focus on functionalized self-assembled monolayers on nanocrystals. She is the author of 19 papers in peer-reviewed journals and is co-inventor on 8 U.S. patents (awarded) and 6 patent applications.
"There are developments in nanotechnology and coatings that can significantly improve easily scratched plastics," says Castro. "What we've learned in the labs at Nanofilm can make a difference."
The Innoplast Solutions Conference is focused on helping technical and commercialization leaders learn about and understand the newest trends and technical advances that can have a game-changing impact in the commercial marketplace.
Nanofilm, founded in 1985, is a leader in nanofilm technology and self-assembling thin films for a variety of substrates and surfaces. With an in-house team of nanotechnology specialists, the company continues to leverage its rich technological strengths and core competences to capture growth opportunities in nanotechnology applications worldwide. Nanofilm is a privately held company with headquarters in Valley View, Ohio, near Cleveland.
Contact:
Lynn Lilly
216-702-5167
llilly(at)nanofilmtechnology(dot)com
###