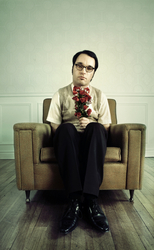 In a sea of fluffy, unrealistic Valentine's Day content, we think our e-book really tells it like it is
(PRWeb UK) February 12, 2010
Many may find it hard to sympathise, but Valentine's Day is a difficult time of year for adulterers. After all, there are two sets of presents to buy, two romantic dinners to organise; things can get very hectic. In response to queries from members for tips on how to 'survive' the 14th, IllicitEncounters.com has compiled a free guide of handy hints for the amateur adulterer, aptly named 'The IllicitEncounters.com Valentine's Day Survival Guide'.
The guide, which is split into two sections, aims to aid cheating husbands in their quest to provide the perfect Valentine's Day for both their wife and their lover. The site have provided detailed schedules and tables, listing everything from what gifts to buy, to the logistics of a hotel rendezvous.
Sara Hartley, spokesperson for the site, claims the book is intended not to be taken seriously. "Of course the book was written tongue-in-cheek. But many of our members have said that, despite the humorous nature of the book, there are many scenarios in there that they can relate to."
"The onus is on the man to do all the work on Valentine's Day.", continues Sara. "Having one woman to impress is hard enough, without adding another to the equation! In a sea of fluffy, unrealistic Valentine's Day content, we think our e-book really tells it like it is."
The IllicitEncounters.com e-Book was released to members this week. The website now has in excess of 410,000 members, and has been running since 2003.
###