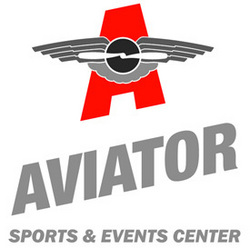 Brooklyn, NY (PRWEB) February 11, 2010
Aviator Sports & Events Center is proud to host their First Annual New York A's Charity Hockey Game. The league champion NY A's will play the Connecticut C-Dogs on Friday, February 19 at 7:30pm to raise money for the Wounded Warrior Project. Veterans from recent wars will be guest of honor. Sgt. Danny Santiago will sing the national anthem.
The event features an auction with an abundance of sports memorabilia and game tickets, as well as gift certificates from local businesses.
Generous sports-related auction items come from the NHL, ESPN, NY Jets, Buffalo Sabres, NJ Devils, NJ Nets, NY Islanders, NY Giants, & Buffalo Bills.
Local Brooklyn and Queens businesses have donated a variety of wonderful gifts and services. Participating businesses include Rockaway Beach Surf Shop, Boardwalk Bagels, Rockaway Seafood Co., Belle Harbor Foods, Sophia Wang Nail Salon, Curran's Superior Meats, Belle Harbor Barber Shop, East Meets West, The Irish Circle, Gallagher's Snug Harbour Restaurant, Harbour Cleaners, On the Rocks, Mark Burik (personal trainer), D&M Building and Remodeling, Michael's Restaurant, Van Zachary's Hair Salon, and Chefs of the Future. Comedy Central has even gotten into the act!
All proceeds from the auction, and a portion of all ticket sales, go to the Wounded Warrior Project.
A large crowd is anticipated: sports fans, members of the community, and all who are grateful to the troops who have bravely supported us all these years.
Game tickets: Adults $10 | Kids $8. Auction tickets: $2.00 each.
About Aviator Sports & Events Center
Aviator Sports and Events Center is a world class multi-use sporting and event complex. Aviator Sports has refurbished four historic aircraft hangars and surrounding grounds, in partnership with the National Park Service. Aviator's 170,000 square-foot facility has 5,500 parking spots and is comprised of an 18,000 square-foot indoor field house with two hardwood basketball courts; two indoor turf fields; two NHL regulation size ice rinks; a 15,000 square-foot gymnastics and dance training center; a 2,200 square-foot fitness center with a member lounge; two outdoor turf fields, a 35-foot-tall rock climbing wall; the Winnie Mae Grill, and the food court. Aviator offers membership programs to enthusiasts who would like to access the fitness center as well as participate in leagues and other programming, including hockey, ice skating, gymnastics, basketball, volleyball, soccer, football and much more.
About The NY A's Hockey Team
Aviator Sports & Events Center is the home of The New York A's professional hockey team. Led by Head Coach Rob Miller, the A's are undefeated in their first season, and clinched the league championships in January 2010. Their fan base has doubled.
The New York Daily News, Brooklyn Community Access Television, and The Wave have all featured stories on the incredible A's.
About Wounded Warrior Project
The mission of the Wounded Warrior Project is to honor and empower wounded warriors. Its purpose is to raise awareness and to enlist the public's aid for the needs of severely injured service members, to help severely injured men and women aid and assist each other, and to provide unique, direct programs and services to meet their needs. WWP is a national, apolitical organization headquartered in Jacksonville, FL. To get involved and learn more, visit http://www.woundedwarriorproject.org.
Contacts:
Sponsorship/Donations: Anna Gianotti, 718-758 7582, anna(at)aviatorsports(dot)com
Media: Lese Dunton, 212-799-7402, lese(at)aviatorsports(dot)com
# # #