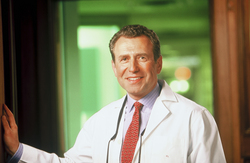 Continuing one's education is key in dentistry, and an absolute necessity for anyone who wishes to have a quality practice. But before one can do that, they need to obtain a solid technical foundation in the field
New York, NY (Vocus) February 10, 2010
Dr. Jan Linhart has been appointed as an instructor in the Department of Cariology and Comprehensive Care at New York University College of Dentistry. Dr. Linhart is a prominent Manhattan-based dentist who has been previously honored by the university for charitable donations.
Dr. Linhart's appointment is valid through August 31, 2010, and he will be teaching three sessions to dental students at the university. Dr. Linhart obtained his dental degree from NYU College of Dentistry in 1979. Last year, he and his wife were inducted by NYU into The Sir Harold Acton Society after Dr. Linhart established the NYUCD Continuing Dental Education Program.
"This appointment is a sign of my continuing relationship with the university," states Dr. Linhart. "I'm proud to be associated with NYU and am excited to further serve as an instructor this year."
Dr. Linhart has always emphasized education, and reeducation, in his practice. "Continuing one's education is key in dentistry, and an absolute necessity for anyone who wishes to have a quality practice. But before one can do that, they need to obtain a solid technical foundation in the field," insists Dr. Linhart. By accepting this teaching role, he hopes to help impart such values to future dentists, as well as contribute to that solid technical foundation.
As a dentist who has been hailed as one of the best in the nation, and who is a pioneer in innovative dental techniques, Dr Linhart is undeniably qualified for the position. He is also renowned for his emphasis on patient comfort. "Dentistry is ultimately all about the patient," states Dr. Linhart. "I always strive to provide my patients with more options, more comfort, and high quality care."
Dr. Jan Linhart, DDS, is a Manhattan based dentist who attracts patients from all over the world. Stop by our Park Avenue Manhattan office to inquire about our Manhattan teeth whitening procedures as well as other procedures such as restorative dentistry, dental implants, porcelain veneers and more.
###