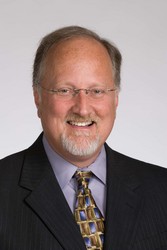 This poll clearly shows that Ohioans recognize the value of all-day kindergarten and want it to be available to all our children
Cincinnati, OH (Vocus) February 10, 2010
As school districts across Ohio grapple with how to meet state requirements directing them to offer all-day kindergarten starting next fall, a new public opinion poll shows that most Ohioans agree that all school districts should be required to offer all-day kindergarten.
A statewide survey for Ohio Education Matters released today found that 62 percent of Ohioans supported the idea of all-day kindergarten and 65 percent said all districts should be required to offer all-day kindergarten, regardless of how well students in those districts are performing.
In a finding that holds relevance for the ongoing debate about how districts already struggling with strained budgets can meet the state mandate, about half of Ohioans surveyed said they believe the state should pay to construct additional classrooms needed for the extended kindergarten and 27 percent said local districts should pay.
"This poll clearly shows that Ohioans recognize the value of all-day kindergarten and want it to be available to all our children," said Andrew Benson, Executive Director of Ohio Education Matters, a public policy research subsidiary of Cincinnati-based KnowledgeWorks. "These findings should be taken into account as school districts and the state decide how quickly they can move toward making all-day kindergarten universally available in Ohio."
The kindergarten requirement enacted as part of House Bill 1's sweeping education and school-funding reforms has come under fire from some quarters as being an unfunded mandate. The state's new evidence-based school funding system bases funding amounts on strategies that research and best practices have shown improve student achievement, and all-day kindergarten is one of those strategies. Even so, many school district leaders argue they can't afford to add additional classrooms and space needed nor the staff necessary to meet the requirement, and at least 150 districts have indicated they plan to ask that the requirement be waived until the 2011-12 school year.
About half of Ohio school districts already offer all-day kindergarten, which has grown in popularity after research found that quality early childhood education can create cognitive and emotional gains for children, especially for children from disadvantaged backgrounds.
The poll, conducted in late January by Fallon Research and Communications, found support for all-day kindergarten is strong. Nearly 62 percent of respondents favor the idea, with 46 percent strongly in favor. About 32 percent oppose the idea, with 20 percent strongly against it.
When asked if all districts should be required to offer all-day kindergarten or just those that are performing poorly, 64 percent said it should be required in all districts, 17 percent said only those performing poorly and 13 percent said no schools should offer all-day kindergarten.
On the issue of whether the state or local school districts should pay for additional classrooms to support all-day kindergarten, nearly 51 percent responded the state should bear the cost even if it meant less money was available for other services, 27 percent said local districts should even if it resulted in higher taxes, 6 percent said both should share the cost and 9 percent said neither should pay for it.
Support for all-day kindergarten has remained consistent in recent months. A similar poll conducted in March 2009, shortly after Gov. Ted Strickland introduced proposed education reforms that included all-day kindergarten, showed that 65 percent of Ohioans favored the idea and 32 percent opposed it. In the latest poll, support was strong across all age and ethnic groups, but the idea was most popular among African-Americans, with 84 percent in favor.
The phone survey of Ohioans likely to vote in general elections was conducted the week of Jan. 24 by Fallon Research and Communications and has a margin of error of +/- 3.44 percent. Fallon Research and Communications has offices in Columbus and Washington D.C.
About Ohio Education Matters: Ohio Education Matters, a subsidiary of KnowledgeWorks, is a statewide, public policy research organization that focuses on connecting the dots between great innovations and those in the community who can make change. As a non-partisan entity, Ohio Education Matters acts as a catalyst of an education transformation in the state by conducting research, advocacy, engagement and policy development that inspires others to make the system changes needed today to prepare Ohio's children for the future.
###