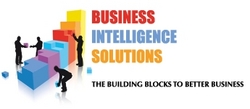 We want attendees to walk away with a real appreciation that they can cost-effectively implement an FDA-compliant Quality System using software tools they most likely already have
Bedford, MA (PRWEB) February 11, 2010
Business Intelligence Solutions, a provider of integrated Quality Systems for FDA-regulated companies, invites New Jersey-based VPs and Directors of Quality & Compliance to its Lunch and Learn workshop: Implementing an FDA Regulated Quality System Using SharePoint® & Other Microsoft Products.
Geared toward FDA-regulated companies in the greater New Jersey area, the 90-minute workshop will cover how Microsoft products, such as SharePoint® and Office 2007, can be configured to model ICH Q10 and achieve FDA compliance - and how these tools can be implemented to provide a cost-effective FDA regulated Quality System.
The Lunch and Learn is being held February 25, 2010 from 12:00 PM to 1:30 PM at the Microsoft Office, 6th floor, in Iselin, New Jersey. The $25.00 registration fee includes a seminar workbook and lunch. Attendees can register online.
"We want attendees to walk away with a real appreciation that they can cost-effectively implement an FDA-compliant Quality System using software tools they most likely already have," said Jon Nugent, Life Science Practice Manager for Business Intelligence Solutions. "Attendees will walk away with how to achieve significant improvements in quality and compliance as well as what their peers and competitors are doing to maintain cost-effective compliance."
About Business Intelligence Solutions, LLC
Business Intelligence Solutions and its partners help pharmaceutical, bio-tech, and medical device companies reign in runaway SOP and work training project costs with integrated and Web-based software tools and consulting services. Using Microsoft applications, including SharePoint and Office 2007, the company helps FDA-regulated companies develop and implement cost-effective Quality Systems and Programs that comply with all appropriate FDA regulations including cGMP, GLP, GCP, FTC and CLIA. For more information, call 781-589-0013 or visit busintellsol.com.
###