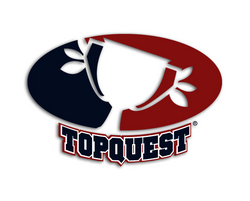 Customized search/match engine allows you to find scholarships that meet your criteria, and you can easily apply for them.
Houston TX (PRWEB) February 16, 2010
Before students and parents get too far down the college planning road, they need to complete and submit the Free Application for Federal Student Aid Form (FAFSA), the first step in the financial aid process. Next, they should begin searching for ways to pay for college. Topquest (http://www.topquest.net), powered by CollegiateZone, provides the administrative tools needed to prepare for college, and now offers billions of dollars in funding resources - all in one location - via a customized search/match engine.
"Topquest gives students, parents and counselors an easy to use all-in-one web-based system of utilities to search and match to scholarships and colleges," says guidance counselor Alice Stewart. "During these tough economic times, parents need to take advantage of resources like this."
Using Topquest, students will find portable and non-portable scholarships, grants, endowments, internships, fellowships, assistantships and work study opportunities.
On Topquest, you can search for funding by keyword (major/interest) or college. Search results show the scholarship title and other detailed information. Such information includes scholarship description, amount, application deadline, eligibility/requirements, contact information, and application instructions. The information is in an interactive "html" format and allows students to contact the school directly from the interactive computer link or by phone call. There is also a link to the online scholarship application.
Once you find a scholarship in which you want to apply, you can use the CZ Auto-fill Tool(TM). If you did not already complete the CZ College Prep Form (usually done after registering), a detailed profile that includes all fields that are commonly required on college admissions and funding applications, you can do so at this time. With one click, the Auto-Fill Tool transfers saved data from the CZ College Prep Form to the online scholarship application.
Topquest also offers the only online CZ Counseling Center. Students and parents can log on after hours for counseling services, including individual counseling with certified counselors, and bi-weekly, live online chats and forums. Chat topics include 'How to Apply for Financial Aid', and 'Preparing for your College Future'. These chats are hosted by guidance counselors and lets students and parents get real-time information on college admission, financial aid, scholarship procedures, and all other items related to the transition from high school to college. There is also a guide feature that lets you view previous chats and preview future topics.
About CollegiateZone
CollegiateZone (CZ), home of TOPQUEST (http://www.topquest.net), provides college development tools for all students and now includes MindSight(TM), a college academic transition tool. CZ also offers TOPSCHOLAR (http://www.topscholar.net) and TOPJOCK (http://www.topjock.net) which feature enhanced self-marketing tools for performing arts and science students and athletes who want to continue their talent in college. For more information, visit collegiatezone.net.
###