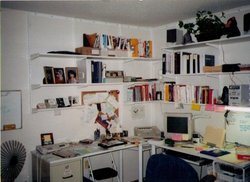 Fort Myers, Florida (PRWEB) February 13, 2010
HerComputer.Biz, a new website providing professional and educational resources on career and business development, is launching this weekend. Beginning February 14, 2010 women will have access to an ever-growing clearinghouse of information and services, focused on Web 2.0, computer and internet technologies.
The HerComputer.Biz website offers a variety of industry related articles written by women, for women. This brand new site seeks to become the epicenter of online female empowerment and development, while also providing a web portal for women to network and communicate with one another. Special features will include training, resources, and a social media toolbox to grow a business or career, as well as an online discussion board and store. Among these free services, HerComputer.Biz is offering paid annual memberships that will include additional training and resources- connecting with members through webinars, tele-events, newsletters and more.
HerComputer.Biz is currently accepting guest bloggers and ongoing contributors. Women wishing to share their expertise are asked to submit interest to: headquarters(at)hercomputer(dot)biz *Please place "Article Contributor" in the subject line of the email.
Visit http://www.HerComputer.Biz on or after February 14th, and take your first step towards turning your computer into a money machine.... if you're ready!
# ##