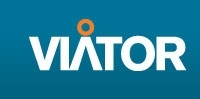 "We are excited to be entering all four of these important markets, a clearly receptive audience, enabling not only Viator but our suppliers and affiliate partners alike to more effectively target this savvy group of travelers."
London, UK and San Francisco, CA (PRWEB) February 10, 2010
Viator.com, the leading resource for researching and booking more than 5,500 trip activities and experiences in 75 countries at the best prices, today announced the debut of four new European local-language sites: http://www.viatorcom.dk in Danish, http://www.viatorcom.nl in Dutch, http://www.viatorcom.no in Norwegian and http://www.viatorcom.se in Swedish.
According to PhoCusWright*, Scandinavian countries (defined in their research as the combined travel markets of Denmark, Norway and Sweden) collectively rank sixth in terms of travel spend throughout the European travel market. But it's the online penetration throughout the region – 45 percent – that makes these markets the ideal next step in Viator's strategy to expand its European footprint.
The four new local language sites have been developed to more directly assist travelers from these regions in planning their destination tours and activities in advance of travel. Viator.com successfully launched its first three local language sites in June 2009 – French, German and Spanish. By the end of 2009, these sites were contributing as much 30 percent of the gross bookings to some of Viator's top 10 destinations. As with Viator's first three local language sites, the four new sites are available to Viator affiliate partners.
"It is remarkable that three of these countries collectively rank sixth in travel bookings across Europe and beat out the UK in online travel sales, with the highest online adoption across Europe," said Patrik Öqvist, managing director of Viator Europe, based in London. "We are excited to be entering all four of these important markets, a clearly receptive audience, enabling not only Viator but our suppliers and affiliate partners alike to more effectively target this savvy group of travelers."
Viator's multi-language content system ensures the translated information is properly published and fully synchronized across the new local-language platforms. This technology, along with consistent Viator branding as well as the ability to book in each region's local currency will ensure a smooth customer experience for the Danish, Dutch, Norwegian and Swedish-speaking travelers.
*Note - Statistics on the Scandinavian travel market - PhoCusWright's Scandinavian Online Travel Overview Fifth Edition, Briefing Note, November 2009.
About Viator
Viator is the world's leading online resource for travel experiences, providing access to more than 5,500 tours, attractions and activities in 450-plus destinations in 75 countries. Viator – the Latin word for traveler – offers travelers a one-stop shop to plan, research and book trip activities with helpful resources like nearly 100,000 traveler reviews and photos, star ratings, suggested itineraries and the Viator Travel Blog. Viator's in-house travel experts have picked respected and trusted local operators to ensure a quality experience, value and service, all backed by Viator's low-price guarantee. Founded in 1995, Viator sells its products directly to consumers at http://www.viator.com and through its global network of more than 1,000 affiliates that include major hotel and airline companies, online travel agencies, city-specific sites and more. Through its collection of company operated and affiliated sites, Viator welcomes more than 2.5 million visitors per month. Viator is headquartered in San Francisco with regional offices in Sydney, London and Las Vegas.
###