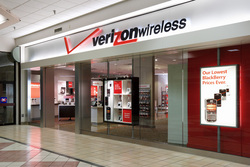 We are committed to reducing our overall carbon footprint and to replacing the trees we consume on a daily basis until we can become a paperless organization.
Springfield, NJ (PRWEB) February 11, 2010
As part of its commitment to sustainability, Gruskin Group™ (http://www.gruskingroup.com), an integrated design firm, has planted 3,000 trees in the Hal Scott Regional Preserve just east of Orlando, Florida. The effort represents the second consecutive year that Gruskin Group has planted trees and offsets its complete 2009 carbon footprint.
Gruskin Group planted the trees through the American Forests Releaf Campaign (http://www.americanforests.org), a proactive, non-profit organization that has been planting trees in the United States and abroad since 1989. The trees planted by Gruskin Group are part of the St. John's River Water Management District's reforestation project to increase the pine density for the endangered red-cockaded woodpeckers. Presently there are 9 family units; the property can support up to15. The project will also benefit gopher tortoises, indigo snakes, Sherman's fox squirrels, bald eagles, wood storks, Audubon's crested caracara, Florida sandhill cranes, and a total of 167 documented migratory birds. With the support of American Forests, Gruskin Group and other donors, the St. John's Water Management District will plant over 50,000 trees.
According to Kenneth A. Gruskin, principal and founder of Gruskin Group, "We are committed to reducing our overall carbon footprint and to replacing the trees we consume on a daily basis until we can become a paperless organization. Our LEED® team has determined that planting 3,000 trees would more than offset our carbon footprint, which took into account a variety of factors including building size, location, employee count, commuting time and average consumptions."
"This initiative is consistent with our vision for our clients as well," noted Gruskin. "As professionals engaged in the design of spaces in which we live, work, shop and otherwise function, we are challenged every day, as well as committed to challenging our clients, to developing solutions that reduce their impact on the environment through facility improvements, operational changes and other proactive measures."
For example, in 2009, three Verizon Wireless stores for which Gruskin Group developed the latest store design and adapted the prototype have earned or are awaiting LEED certification. They include stores in the Eastridge Mall Shopping Center in Casper, WY, and Avondale, AZ, which are both LEED Gold certified, and a third store in Santa Fe, NM, which has applied for LEED certification. Gruskin Group is currently working on approximately 30 other LEED retail projects that are scheduled for completion this year.
"In the last year, we integrated best design practices and applied principles for green commercial design to retail settings that have set new standards for the markets in which our clients conduct business. The planting of 3,000 trees in a Florida forest goes hand-in-hand with our dedication to sustainable design," Gruskin added.
About Gruskin Group™:
Gruskin Group™ is an integrated design firm that builds unified brand experiences through architecture, brand development, visual communications, web/interactive, industrial design, interior design, strategic consulting, and sustainable design.
Ranked by DDi magazine as one of the top 20 retail design firms in the U.S., as well as one of New Jersey's top architecture firms by NJBiz, Gruskin Group was named to the Inc. 5000 in 2009. The firm's and its professionals' award-winning work has been recognized by AIA, the Retail Design Institute, New York Ad Club, New Jersey Ad Club, ASID, Graphis, and the Association of Graphic Communications.
For additional information, visit http://www.gruskingroup.com.
###