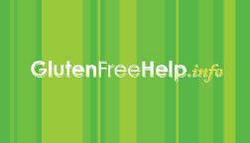 Join our award-winning host and guest speaker for this enlightening discussion on celiac disease, one of the most common and under-diagnosed autoimmune diseases, it's symptoms and how 97% of the U.S. population unknowingly has celiac.
Dunedin, FL (PRWEB) February 10, 2010
LIVE ON THE RADIO 4:00 p.m. – 5:00 p.m. EST (February 19th, 2010) – Jordan Mercedes of the popular talk radio show "Thrive in Balance" is very honored to welcome Tina Turbin as the host for this show on February 19th. Tina is an acclaimed children's author and founder of the highly-praised website GlutenFreeHelp.
Joining Tina is Dr. Peter H.R. Green M.D., Director of the Celiac Disease Center at Columbia University Medical Center in NY, and author of the book Celiac Disease: A Hidden Epidemic. Dr. Green is one of the few physicians in the United States with an intense clinical and academic interest and expertise in celiac disease, one of the most common and under-diagnosed autoimmune diseases. Dr. Green diagnoses over 2,400 celiac patients a year, one being day-time Emmy Award winner, Elisabeth Hasselbeck of ABC's "The View".
Tina will lead an enlightening discussion on the symptoms of celiac disease, how celiac affects the digestive system, children, autism and gluten and why in the United States there is such an alarming rate of under-diagnosis (at least 97% of the population), especially in light of the fact that 1 out of every 133 Americans has celiac disease. Click here to read an article published in The New York Times on the under-diagnosis of celiac.
Thrive in Balance Radio Show
Click the above link and scroll down to February 19th to listen to the show.
The public are invited to email their questions in advance to info(at)glutenfreehelp(dot)info.
ABOUT THE SHOW: The Thrive in Balance show is a weekly program which broadcasts to a widespread audience with attention to health issues, wellbeing and much more. Tina Turbin makes monthly appearances on the Thrive in Balance Radio Show and is honored to be the requested host for this February 19th segment with Dr. Peter Green.
###