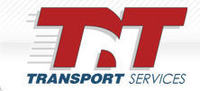 After getting the run-around from an auto transport broker, she was able to get the urgent service she needed from TNT and got her son's car to him in time for the new semester.
Temecula, CA (PRWEB) February 11, 2010
TNT Auto Transport received a frantic call from a consumer in desperate need for expedited car transport last week. The caller was a mother trying to ship her son's vehicle before he started the second semester at a university on the east coast. The vehicle was on the west coast. After getting the run-around from an auto transport broker, she was able to get the urgent service she needed from TNT and got her son's car to him in time for the new semester.
The customer had originally booked her order with one of the other auto transport companies with what she thought was plenty of time to make sure her son wouldn't be without a vehicle. On the day the vehicle was scheduled to be picked up, she waited at home all day and never received as much as a phone call. When she called to inquire, they said they hadn't found a carrier to move her vehicle and would need more money. It was at this point that she realized she was working with a broker. In desperation she agreed to give them more money, but after two more days had passed without the vehicle being picked up, she finally called TNT Auto Transport and explained her predicament.
When speaking to a customer service representative, the customer admitted she had called TNT for a quote but decided to go with the least expensive company. The TNT representative assured her that she would be taken care of, even though a coast-to-coast car transport job typically takes 10 to 14 days under normal weather conditions. TNT Auto Transport arrived within three hours and promised to have the vehicle to her son in seven to 10 days with the guarantee of a rental car if the vehicle had not arrived by the 10th day. It was there in eight days.
With many brokers offering deceptively low-cost car transportation services, these stories are unfortunately becoming more common. Vehicle transportation brokers are basically like travel agents that arrange transport by giving the job to the carrier willing to take the least amount of money, and they take a fee before even finding someone to do it. But brokers cannot actually guarantee a delivery time or date because they are not actually the ones providing the car transport service, and broker fees are often non-refundable.
TNT Auto Transport is not a broker. TNT Auto Transport is a Freight Forwarder. The Department of Transportation defines these differences and TNT has made this information available in a condensed and highly informative article on their website. For more information, visit http://www.tnt-inc.com/information.
About TNT Auto Transport:
As a Freight Forwarder, TNT assigns each auto transport job to a carrier, but maintains primary liability should a problem occur. TNT also guarantees deliver of each vehicle, providing a firm pickup and delivery date backed up with the promise of an Enterprise rental car should the vehicle arrive beyond the delivery date. TNT Auto Transport has been a leader in the transportation industry since 1935. Due to the increasing interest in broker services, TNT also decided to open a broker division, Chicago-Express, in 2004. Chicago-Express offers a fully refundable broker fee as long as a carrier has not been assigned and coordinates the car transport from pick-up to delivery, providing status updates along the way. Chicago-Express, like TNT Auto Transport, is accredited with the Better Business Bureau.
###