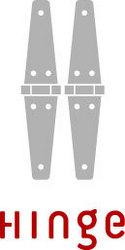 "In the face of the worst economic crisis since the Great Depression, we discovered a group of professional services firms that grow far faster and are much more profitable than average, yet spend less on business development."
Reston, VA (PRWEB) February 10, 2010
Hinge, a branding and marketing firm focused on the professional services marketplace, released results from its research study The High Growth Professional Services Firm: How Some Firms are Able to Grow in Any Market. This is the fourth study in a series focused on growing and managing a professional services firm.
"In the face of the worst economic crisis since the Great Depression, we discovered a group of professional services firms that grow far faster and are much more profitable than average, yet spend less on business development," says study director and Managing Partner, Lee Frederiksen, Ph.D. "How they do it is something every firm can learn from."
Key findings include:

High Growth firms grew almost 9 times faster and were 50% more profitable than their Average Growth
peers. They achieved these levels of growth and profitability while spending slightly LESS than average on marketing and sales.

High Growth firms employ counterintuitive strategies. Most firms broaden their targets and services to expand business. High Growth firms focus and specialize.
High Growth firms are almost 3 times more likely to have a strong, easy-to-understand differentiator
The more frequently firms conducted research into their target clients' needs, the faster they grew and the more profitable they were.
High Growth firms are more likely to emphasize certain marketing tactics, including upgrading their website, programs to cultivate referrals, sales training for non-sales staff and personal visits to prospects.
High Growth firms tend to generate a higher proportion of their revenue from government contracting than do the Average Growth firms (36.2% vs. 24.4%).
The sampling criteria for professional services firms included North America-based firms with in the Architecture, Engineering and Construction, Technology, Accounting and Finance, and Management Consulting segments in both the Private Sector and Government Contracting markets. Qualifying firms reported $1 million - $1 billion in annual revenue.
This study involved the collaboration of three companies. The McLean Group, a national investment banking firm focused on middle market companies, identified the high potential companies in the study using the same type of research they employ to find acquisition candidates for their clients. ROI: Research on Investment, a global market research and qualification firm, conducted interviews with the targeted companies and matched firms that were not identified as high potential to provide a control group. Hinge designed, analyzed and reported the research.
To find out more about the characteristics of high growth firms, download a complimentary copy of The High Growth Professional Services Firm: How Some Firms are Able to Grow in Any Market at http://www.hingemarketing.com/highgrowth.
About Hinge
Founded in 2002, Hinge provides breakthrough marketing strategies and award-winning branding to professional services firms. From strategic analysis and assessment to market research, strategy development and outsource marketing, Hinge helps clients build highly competitive brands. With a specialty in financial services, architecture, engineering, information technology, management consulting and government contracting firms, Hinge has built an expertise in finding and marketing the competitive advantage in any professional services business. The firm's work has been featured in magazines and design books and has won over 100 major awards. Learn more about Hinge at http://www.hingemarketing.com.
###