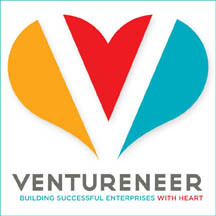 "A company is truly great when it is continuously profitable, with strong, sustainable revenues, and solid assets. Learn how to make sure your company's has all three." Randy Joy Epstein, CPA is the founder of Randy Joy Consulting
New York, NY (Vocus) February 10, 2010
Money can be illusory, gone before it can be grasped. It is a tool that must be used wisely and well if it is going to stay around in the long-term.
Most people make the mistake of aiming for the big money. They take a new job so they can get a bigger house or a fancy car. Companies chase the next best trend, highest paying client, and most lucrative business deal.
But chasing such rainbows doesn't always lead to a pot of gold.
There's a big the difference between "here today, gone tomorrow money" and permanent money.
Make Your Cash Flow Sing: How to Boost Your Profitability, Revenue and Assets is a free webinar from Ventureneer that will help small business owners use their money wisely so if becomes the foundation for survival and growth despite tough times.
"With loans for small businesses at a trickle, entrepreneurs must make the most of the cash flow and revenues they have now," says Geri Stengel, founder of Ventureneer. "This webinar is designed to help them look at all aspects of their financial picture and lay a solid foundation for the future."
The free webinar is presented by Ventureneer.com and will be held at noon on Wednesday, February 24th. It will be taught by Randy Joy Epstein, CPA, entrepreneur, and business adviser.
Epstein is a business owner who has successfully built many self-sustaining businesses. At PricewaterhouseCoopers, she worked with entrepreneurial, real estate, and technology companies ranging from Fortune 500 clients to start-ups.
As Epstein explains, a business may look great when it is pulling in lots of revenue. However, lots of revenue doesn't mean the company is profitable or that it has quality revenue streams.
A company can seem attractive when it is very profitable. Yet, profit doesn't necessarily translate into sustainable, long-term profitability or cash flow to meet the payroll.
Cash flow defines how long a company can stay in business. If assets are not liquid and the company does not have working capital, cash flow will not ensure its survival.
"A company is truly great when it is continuously profitable, with strong, sustainable revenues, and solid assets." Epstein says. "Learn how to make sure your company's has all three."
In this free webinar, small business owners will learn how to make their enterprise "truly great," with money that stays and sustains.
For more information or to register for the webinar, visit Ventureneer.
About Geri Stengel
Geri is founder of Ventureneer, an online education and peer support service. An adjunct professor at The New School, she honed her online experience at companies like Dow Jones and Physicians' Online. Geri co-founded the Women's Leadership Exchange and is president of Stengel Solutions, a consulting service for social-impact organizations.
About Ventureneer
Ventureneer.com provides non profit and small business advice as well as entrepreneurial and non profit training through a new approach to learning: a blend of traditional, formal instruction with informal, peer learning that takes advantage of Web 2.0 technology to capture and share knowledge. Ventureneer's customized blogs, virtual classes, peer-to-peer learning, coaching, web events and articles help entrepreneurs make faster, better decisions for their enterprises.
Media Contact:
Geri Stengel
212-362-3088
geri(at)ventureneer(dot)com
###