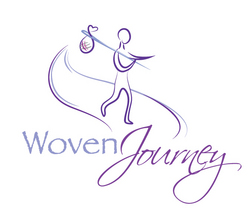 There are never too many occasions to say something from the heart—something that will significantly change a person's day and linger in their thoughts
Sun Prairie, WI (PRWEB) February 10, 2010
Woven Journey, a company focused on deeply sentimental electronic greetings, has brought a fresh and intimate selection of video e-cards for the upcoming Valentine's Day holiday. And with distinctly separate sections Just for Men and Just for Women, it is easy to find a card that conveys just the right sentiment for your loved ones.
"Valentine's Day may very well be one of our favorite holidays, because when it comes to romance and whispering those 'sweet nothings', Woven Journey delivers and our cards leave an impact," Jay Stock, Co-Founder of Woven Journey said. "We want our subscribers to go a little outside their comfort area and genuinely touch the souls of their loved ones…and we're going to help them do that!"
Anyone with internet access can sign up for an account on Woven Journey and browse cards for many occasions. The site allows members to browse through four main categories: Just for Women, Just for Men, For Everyone and Corporate. These categories expand to sub-categories, making it easy for the user to find the perfect card. After making a selection, users can personalize a message, preview the card, and then choose to send the card immediately or delay delivery until a specified date.
Woven Journey cards are longer than the typical e-card, and they are styled more like a personal letter may be. Additionally, the words for each card are available in poem format so visitors can quickly determine if the sentiment is something they would like to say.
"Plain vanilla' is something we'll never be, "Jay Stock, Co-Founder of Woven Journey said. "There are never too many occasions to say something from the heart—something that will significantly change a person's day and linger in their thoughts—that is what we strive to do with each and every card!"
About Woven Journey:
Woven Journey was created with the hope of capturing a broad spectrum of human experiences and emotions, and honoring them to the best of our abilities through video e-cards. Woven Journey's passion is to help people realize just how special they are, and that there are those who care for and love them deeply.
Media Contact:
Jay Stock
Co-Founder
Woven Journey Pty Ltd
Phone: (+001) 920 629 7945
info(at)wovenjourney(dot)com
http://www.wovenjourney.com