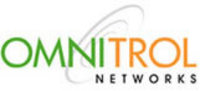 We have taken the initiative to push our lean manufacturing operations into the new age of collaborative manufacturing," said Rosemary Brester, President & CEO of Hobart Machined Products
Santa Clara, CA (PRWEB) February 10, 2010
Hobart Machined Products has implemented a real-time operational visibility and supplier collaboration solution from Omnitrol Networks at Hobart's Ellensburg, WA plant. The OMNITROL Supplier Visibility (OSV) solution automates tracking, production status and delivery projections of work orders for such key customers as Boeing and NASA, through a secure collaborative web portal. As a completely automated real-time information exchange platform, OSV removes the overheads and inaccuracies found in tracking orders for on-time delivery.
OSV automates order and part tracking through wireless sensor technologies, and captures key performance metrics for further production analysis. One such analytics capability includes real-time order forecasting with which Hobart can proactively manage and prioritize order commitments to reduce delays and keep a 100% on-time delivery. Hobart's customers can now keep informed, anywhere, anytime, through an intuitive and secure web portal without requiring any manual data capture or reporting.
"We have taken the initiative to push our lean manufacturing operations into the new age of collaborative manufacturing," said Rosemary Brester, President & CEO of Hobart Machined Products. "With the growing challenges of managing outsourced partners, our customers require real-time visibility into order status to proactively and consistently track on-time delivery." Hobart designs and manufactures precision parts and hardware for the military and aerospace industry, as well as the automotive, medical device, and electronics industries.
Hobart selected Omnitrol Networks' real-time business intelligence solution because it automates shop-floor visibility while implementing collaborative processes with Hobart's customers allowing them to manage outside manufacturing operations as if they were a "virtual" extension of their own operations. Omnitrol Networks' unique model for automated tracking of work orders, quality metrics and delivery status removes manual logging which inevitably becomes error-prone and difficult to synchronize with supply-chain back-end systems. The OSV solution automates this processing and continuously tracks orders, staff and workflows to pinpoint bottlenecks and production challenges before they happen. Through powerful predictive analytics, OSV projects delivery times and completion times at each stage of the manufacturing process. Additionally, by allowing access to that information through secure web services, supplier management is transformed into exception-based collaborative partnerships.
"The advantages go both ways," says Hobart President Rosemary Brester. "The OMNITROL solution provides Hobart's manufacturing team with real-time visibility on all our customer orders without any impact on our operations. The solution eliminates the tasks of order tracking and manual entry. More importantly, the solution makes us a better partner to our customers by automatically sharing critical order information with them 24x7."
"Collaboration benefits both parties," says Omnitrol Networks President Raj Saksena. "The Hobart installation is another example of real-time visibility providing performance optimization not only for the manufacturer but also for the manufacturer's OEMs and supply-chain partners."
About Hobart Machined Products
Hobart Machined Products is a solution-oriented, customer-focused manufacturer of precision parts and hardware. Excelling in complex machining tasks, Hobart partners with customers to meet project specifications. Long-term customers worldwide rely on Hobart for exacting quality and project confidentiality in precision machining; high-end assemblies, design and engineering; prototype production; and tooling fabrication and weldments. For 32 years, Hobart has earned a global reputation for consistent performance ratings and customer service excellence for customers in the aerospace, medical, automotive and electronics industries.
About Omnitrol Networks
Omnitrol Networks is the industry's first end-to-end solution delivering real-time collaborative supply chain. Using predictive analytics directly from shop-floor operations, the OMNITROL solution enables real-time operational and supply intelligence in the aerospace & defense, food, retail and logistics markets. The OMNITROL solution automates real-time visibility into operations through digital sensors, RF and Wi-Fi technologies. Omnitrol Networks, Inc. is a privately held company with corporate headquarters in Santa Clara, California, USA. Additional information about Omnitrol Networks' products and services are available at http://www.omnitrol.com.
###