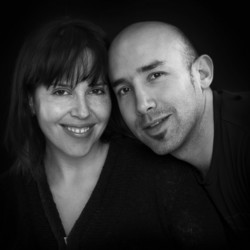 (PRWEB) February 11, 2010
Chilean husband and wife winemaking duo, Felipe Garcia and Constanza Schwaderer, who recently left their respective employers and set up shop with the support of 900 Naked Wines' customers, have won Best Sauvingon Blanc and Best Value White at the 7th annual Wines of Chile awards.
Recognised as Chile's 'most prestigious competition', the organisers of the event invited a panel of influential wine writers and critics from Canada (the country's biggest importer), to taste over 467 wines from 111 different wineries.
"We're absolutely delighted," explained Constanza. "To win one award is a great achievement - two, a dream come true - especially with our debut vintage. Thank you to all our Naked Wine supporters who believed in us, and made it possible for us to create our own wines - both financially and through kind words."
Within an afternoon of sharing their plans with Naked Wines' customers, including details of their first solo vintage, the couple secured an order for over 18,000 bottles, the money they needed to get off the ground and plough ahead with production.
"Connie and Felipe are big news in Chile," explained Rowan Gormley, Founder of Naked Wines. "And they've proved their talent in the past by winning Decanter awards, International Wine Challenge awards and Wine and Spirit awards (to name a few) – so it was only a matter of time before they started winning awards of their own. We're excited to have them on board - and our customers are proud to be a part of their success (and can't get enough of their wines!)."
To find out more about Constanza and Felipe, their first solo vintage, and the Wines of Chile awards, visit their profile page at nakedwines.com/winesofchile or call Naked Wines on 01603 281800.
###