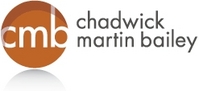 There was a lot of hype around the role social media would play leading up to this year's Super Bowl advertising
Boston, MA (Vocus) February 11, 2010
Chadwick Martin Bailey, a Boston based custom market research firm, asked over 1,500 consumers what, if any action they took in the 24 hours after watching the Super Bowl XLIV ads. It is no secret advertisers were hoping viewers would be going online to chat, tweet, become a Facebook fan or just visit their web site, especially with record viewership and 49% of people watching at home with no guests to distract them. The results for advertisers, however, were not overwhelmingly positive.
When it came to sharing the ad with friends online during or following the big game, only 7% took part. In addition, only 2% tweeted about their favorite ad and a mere 1% became a fan of the advertising brand on Facebook. In the end, the study finds only 12% took action by visiting an advertiser's web site and 67% took no online action at all. Considering 47% of US adults went online during the game, let alone afterwards, advertisers did not seem to get the immediate direct response they were looking for.
"There was a lot of hype around the role social media would play leading up to this year's Super Bowl advertising," commented Jeff McKenna Senior Consultant at Chadwick Martin Bailey. "The reality is that, by and large, viewers did not immediately engage with brands the way many advertisers hoped. While we did find smaller groups actively interacting with brands online, the immediate mass market bang for the buck did not seem to be there."
About the Study
Data was collected from 1,504 adults (aged 18 and over) via a nationally representative online survey questionnaire within the United States by Chadwick Martin Bailey between February 8, 2010 and February 9, 2010. Quotas are set to ensure reliable and accurate representation of the total U.S. population over ages 18 and older.
About Chadwick Martin Bailey:
Chadwick Martin Bailey is a Honomichl Top 50 ranked custom market research and consulting firm working with many of the most successful companies and best known brands in the world to help them acquire, maintain, and grow their customer base. Founded in 1984 by John Martin and Anne Bailey Berman, the company has corporate headquarters in Boston, Massachusetts, serving clients in more than 30 countries around the globe. Chadwick Martin Bailey focuses on using leading-edge research techniques to collect and translate the data into simple, business decision-focused deliverables. (http://www.cmbinfo.com)
###