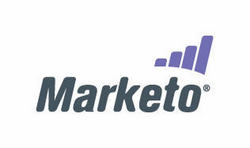 San Mateo, CA (PRWEB) February 10, 2010
Marketo, the revenue-focused marketing automation company, today announced that its global customer base generated an estimated $300 million of incremental revenue in 2009 thanks to Marketo's lead generation and sales effectiveness solutions. With Marketo, marketing and sales teams seamlessly collaborate at every stage of the revenue cycle, from the earliest phases of demand generation and lead management to the pursuit of revenue and customer loyalty.
"Marketo customers experience success in many forms, including an increased flow of highly qualified leads and more efficient marketing operations, but the most important metric of success is incremental revenue," said Phil Fernandez, President and CEO of Marketo. "Our customers' impressive results are proof that significant revenue gains can be realized when companies use our powerful and easy solutions to improve how they work across the revenue cycle."
In total, Marketo's customers are projecting an estimated $300 million of incremental annual revenue as a result of their use of Marketo's award-winning Lead Management and Sales Insight solutions. More than 350 customers in 14 countries worldwide are using these solutions to automate, manage, and measure the success of their marketing and sales initiatives.
Explosive Revenue Growth
Acteva, an online event registration service, found that campaigns were too difficult and expensive to build, despite their legacy lead management solution. By switching to Marketo, Acteva achieved 350% marketing ROI and 100% annual growth in areas where they are using Marketo, including $2 million in incremental gross revenue. "Marketo makes every member of my team more efficient. We have better time-to-market and are more nimble – which means better results for less money," commented Ed Lemire, Executive Vice President of Acteva.
Increased Pipeline Visibility
With over 20,000 new registrations a month, CollabNet, the leading provider of application lifecycle management (ALM) platforms for distributed development teams, had an overwhelming volume of leads, but no easy way to determine which leads were sales-ready. With Marketo, CollabNet implemented a sophisticated automated lead scoring and lead nurturing program and now has complete visibility into the marketing sales funnel. CollabNet has significantly increased the quality of leads passed from marketing to sales, enabling the sales organization to be more focused on the right activities. "Marketo helps our world-class sales team to focus on the right deals, which is a key factor driving our growth," commented Emily Salus, Senior Marketing Manager at CollabNet.
Increased Marketing-Driven Pipeline
On-demand business intelligence provider PivotLink now has a sophisticated, multi-channel demand generation program that is entirely automated by Marketo. They launch customized marketing campaigns based on specific content the prospects view, and they track results to adjust spending. Moreover, they've significantly tightened the criteria for sales-ready leads—the market response to PivotLink has skyrocketed, but consistent scoring of leads sent to sales has kept the sales team efficient and productive. Lead-to-opportunity conversion rates increased year over year. "We needed marketing automation tools to pull off our multi-channel marketing plan, and Marketo has given us everything we need at a time-to-value of which I couldn't have dreamed," said Dyke Hensen, Chief Marketing Officer at PivotLink.
Dramatic Boost in Contract Value
With Marketo, Zuora, the fastest growing on-demand subscription billing and payments service, can implement complex campaigns without draining the company's coffers or the marketing team's energy. For the launch of Z-Billing 2.0, the Zuora team created email drip campaigns, social media referral campaigns, and unique landing pages to leverage and monitor the positive industry response. Zuora's Marketo-driven launch campaigns delivered significant sales pipeline revenue, a 132% increase in sales-accepted opportunities and a 460% boost in average contract value. Additionally, with Marketo, Zuora can qualify, prioritize and nurture the subscription billing leads it generates and exploit the cloud commerce industry buzz to its full advantage. "We use Marketo to translate positive industry buzz into tangible business results," commented Tricia Reilly, Director of Marketing at Zuora.
Improved Sales Productivity
Alight, a provider of financial planning and analysis software, needed to generate viable leads from its marketing spend and to streamline and automate its lead follow-up processes. Today, Alight uses Marketo to improve landing page optimization, launch campaigns and automatically route the hottest leads to sales for immediate follow-up. Using Marketo, Alight has significantly increased marketing's contribution to the sales pipeline, while reducing marketing spend by 50%. But the biggest benefit is sales' ability to keenly focus on the hottest leads instead of chasing bad leads. The result of Alight's focused approach to lead management is a 5x boost in sales effectiveness plus a 2x improvement in lead quality due to better data for a 10x total impact on Alight Planning's bottom line. "With Marketo, we now generate five times the number of leads at half the cost," said Ben Lamorte, Vice President of Sales at Alight.
About Marketo
Marketo is the revenue-focused marketing automation company, revolutionizing how marketing and sales teams of all sizes sell and succeed at every stage of the revenue cycle. Delivered in the Marketing Cloud, Marketo's powerful and easy solutions provide the fastest time to value and ignite explosive revenue growth from the earliest stages of demand generation and lead management to the pursuit of revenue and customer loyalty.
Marketo Lead Management helps Marketers acquire, nurture and qualify more high quality sales leads with less effort, while Marketo Sales Insight helps Sales understand, prioritize and interact with the hottest leads and opportunities to close business faster. Known for providing breakthrough innovation and the utmost in usability, Marketo was voted 'Best Marketing Automation Application' and 'Best Mass Emails Solution' by Salesforce customers on the Force.com AppExchange. As of December 2009, more than 350 enterprise and mid-market clients in 14 countries have selected Marketo.
###