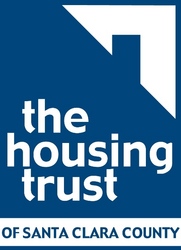 "the down payment is still the principal hurdle to homeownership in Silicon Valley...we can help" - Kevin Zwick, Executive Director
San Jose, CA (PRWEB) February 11, 2010
The Housing Trust of Santa Clara County (the Housing Trust), a 501(c)(3) non-profit affordable housing lender, and American Home Equity Partners, LLC (AHEP) are hosting two workshops on new down payment assistance programs, including the Equity Share Co-Investment (ESCO) program.
Eligible first-time homebuyers in Santa Clara County can receive up to $75,000 in down payment assistance funds under the ESCO program. The Housing Trust will also present its other first-time homebuyer loan programs.

On Wednesday, February 17th, there will be a workshop lunch for mortgage and other real estate industry professionals from 12:30pm-2:00pm at the San Jose Chamber of Commerce, 101 W. Santa Clara St, San Jose 95113. RSVP to professional@ahepllc.com.
On Sunday, February 21th, there will be a workshop for first-time homebuyers and the general public from 3:00pm-5:00pm at the Martin Luther King Library, 150 E. San Fernando St., San Jose 95112.
For more details on ESCO and a program application, visit http://www.ahepllc.com/esco. For more details on all of the Housing Trust programs, visit http://www.housingtrustscc.org.
Bank of America, Chase, Citibank, Wells Fargo, MetLife, CalHFA, FHA and NHS-Silicon Valley are approved first mortgage lenders for the programs, which have also qualified as community seconds for Fannie Mae.
"With low interest rates and home prices more affordable than in many years, first-time homebuyers are coming off the sidelines and into the housing market in Silicon Valley. ESCO and our other programs will allow homebuyers to enter a market where the down payment is still the principal hurdle to homeownership" said Kevin Zwick, Executive Director of The Housing Trust.
John Crean, Managing Principal of AHEP, commented, "The ESCO program is a unique and innovative risk-sharing scheme where homebuyers can lower their monthly payment and afford perhaps more home than they thought they could, but in a sensible way."
About the Housing Trust of Santa Clara County
Founded in 1999, the Housing Trust makes loans and grants to increase the supply of affordable housing, prevent homelessness and assist qualified individuals and families to buy their first home. More information is available at http://www.housingtrustscc.org. Contact: Dan Lachman (408) 436-3450 x230
About American Home Equity Partners
American Home Equity Partners (http://www.ahepllc.com) designs and develops innovative yet financially sensible home financing solutions for first-time homebuyers at all income levels to help them realize their goals of home ownership.
###